Justice Brian Hoyle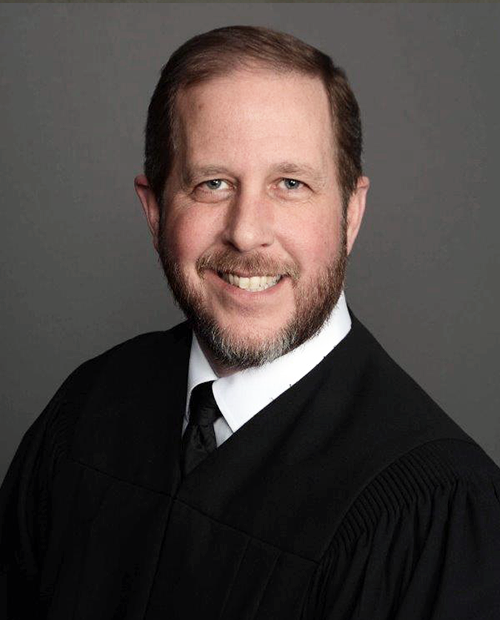 Place 2
Justice Brian Hoyle is a life-long Texan who was born in Arlington and raised in Mansfield. He graduated with a B.A. degree from the University of Texas at Arlington in 1991. Justice Hoyle received his J.D. from Baylor University School of Law in 1994. After clerking for Texas Farm Bureau in Waco, he served as a law clerk to the Honorable William M. Steger, United States District Judge for the Eastern District of Texas, in Tyler from 1994-1996. He then practiced law in Longview from 1996-2006 representing various companies in civil litigation. From 1996-2000, Justice Hoyle was with Merriman, Patterson & Allison, and from 2000-2006, he was with Brown McCarroll, LLP. He was made a partner with Brown McCarroll in December 2001.
Justice Hoyle was appointed to the Twelfth Court of Appeals by Governor Perry in August 2006, and he was sworn in as the sixteenth justice of the Twelfth Court of Appeals on August 28, 2006. In November of 2006, Justice Hoyle was elected to serve the unexpired term of the previous justice, Justice Diane Devasto. In November of 2010, he was reelected to serve a full term on the Court. Justice Hoyle was reelected to another full term on the court in November 2016.
Justice Hoyle has spoken to numerous civic and professional organizations regarding our legal system. He has been involved in several moot court competitions and serves as a volunteer consultant to the LeTourneau University prelaw program.
Bar memberships for Justice Hoyle include the State Bar of Texas, Smith County Bar Association, and Gregg County Bar Association. Justice Hoyle is also a past member of the Defense Research Institute and the Texas Association of Defense Counsel. He has been admitted to practice in the United States 5th Circuit Court of Appeals and in the United States Eastern, Northern and Southern Districts of Texas.