Fourteenth Court of Appeals
Justice Brett Busby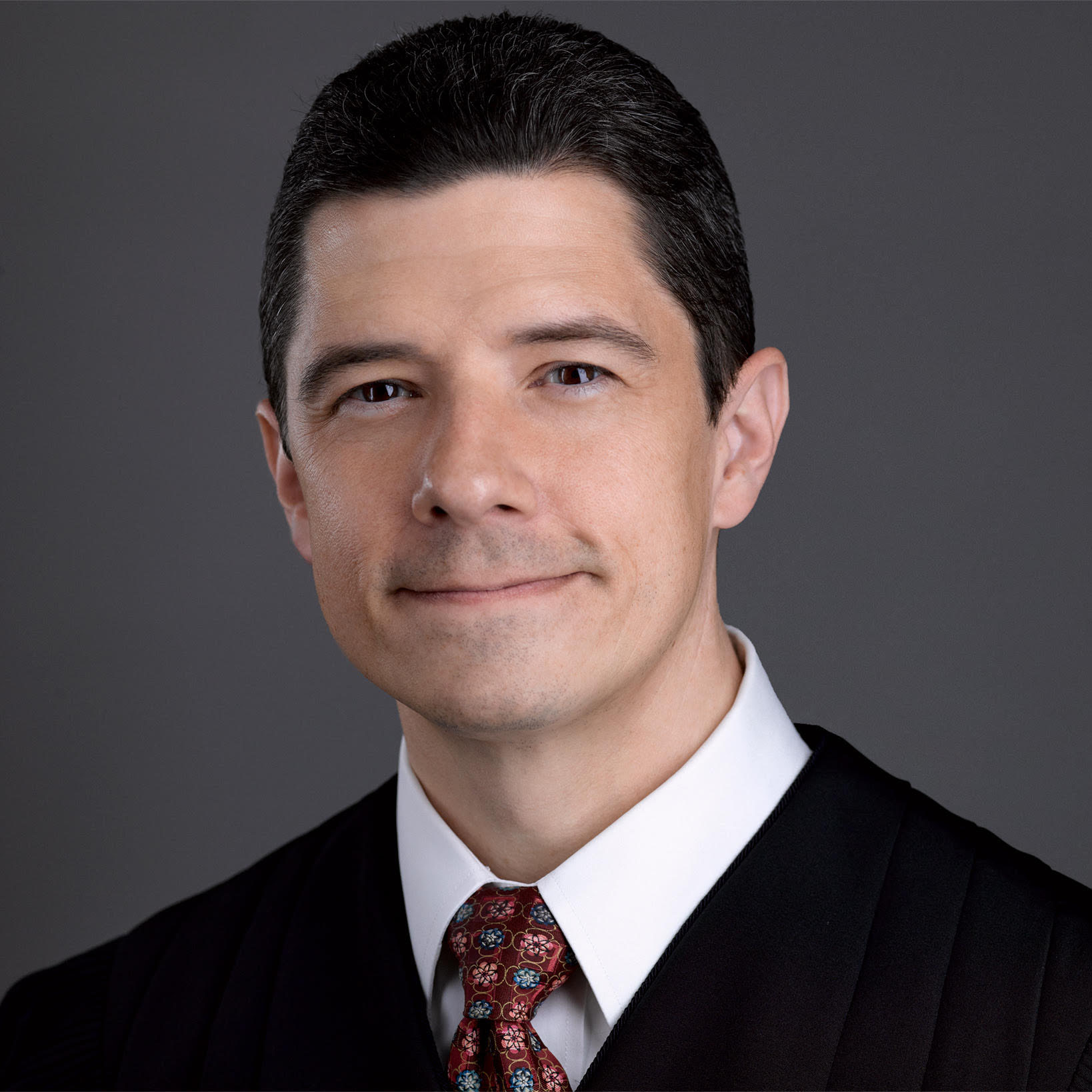 Place 3
Brett Busby was appointed to the 14th Court of Appeals in June 2012 and elected in November 2012. His fellow Texas appellate lawyers recently elected him to serve as Chair of the State Bar Appellate Section. He is an experienced appellate litigator and a former partner at Bracewell & Giuliani LLP in Houston. He is also a former adjunct professor at the University of Texas Law School, where he taught the U.S. Supreme Court Litigation Clinic.
Justice Busby served as a law clerk at the U.S. Supreme Court, and he later argued one case and briefed many others in that Court. He also handled dozens of appeals in the Texas Supreme Court and the federal and Texas appellate courts before taking the bench. For four years in a row, Justice Busby was recognized as a leading Texas appellate lawyer by Chambers and Partners and a Texas Super Lawyer by Super Lawyers Magazine. In 2012, Super Lawyers named him one of the top 100 attorneys in Texas. He is Board Certified in Civil Appellate Law by the Texas Board of Legal Specialization, and he received an AV peer review rating from Martindale-Hubbell.
Justice Busby is active in the bar. In addition to his service as Chair of the State Bar Appellate Section, his fellow Texas judges have chosen him as Chair-Elect of the State Bar Judicial Section. He previously served as Chair of the State Bar Committee on Pattern Jury Charges (Business, Consumer, Insurance, and Employment), Chair of the Houston Bar Association's Appellate Practice Section, and a Director of the Texas Young Lawyers Association. Justice Busby is a frequent author and speaker at continuing legal education conferences.
Justice Busby is a seventh-generation Texan and third-generation Eagle Scout. He graduated with honors from Duke University and Columbia Law School. Before entering private practice, Justice Busby served as a law clerk to the Honorable Byron R. White (Ret.) and Honorable John Paul Stevens, U.S. Supreme Court, and to the Honorable Gerald Bard Tjoflat, U.S. Court of Appeals, Eleventh Circuit.
Justice Busby is active in his community. A life-long violinist, he is a member of the Houston Symphony Board, where he serves as Vice President for Artistic Affairs and chaired the Music Director Selection Committee. He also plays in the first violin section of the Houston Civic Symphony. Justice Busby is a graduate of the American Leadership Forum and the Center for Houston's Future Leadership Forum, and he is a Fellow of the Texas and Houston Bar Foundations and the Houston Young Lawyers Foundation.
Justice Busby and his wife, Erin, met while clerking at the U.S. Supreme Court. They have two children.