Fourteenth Court of Appeals
Justice Marc Brown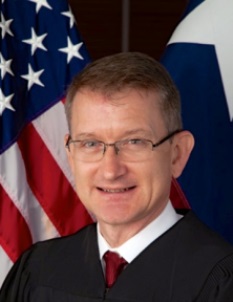 Place 4
Marc W. Brown was appointed to the Fourteenth Court of Appeals in October 2013 and was elected to that position in 2014.  Prior to joining the Fourteenth Court of Appeals, Brown presided over the 180th District Court of Harris County for three years.
Before taking the trial bench, Brown served in the Harris County District Attorney's Office for twenty-two years.  As a prosecutor, Brown received multiple commendations from the United States Drug Enforcement Administration.  In 2002, the Texas Narcotics Officers Association named him Texas Prosecutor of the Year.  Additionally, Brown was awarded the Houston Police Department Chief's Special Citation in 2004.
Since 1999 Brown has been a frequent lecturer around the country on issues of criminal law and procedure, with an emphasis on search and seizure.  He is a member of the American Law Institute, the State Bar College and a Fellow of the Texas Bar Foundation.  Brown holds a BA from the University of Texas at Austin and a JD from the University of Houston Law Center.