Justice Michael C. Massengale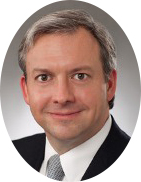 Place 8
Michael Massengale was appointed to the First Court of Appeals by Governor Rick Perry on June 15, 2009. He was elected in 2010 and re-elected to a full term in 2012.
Justice Massengale is board certified in civil appellate law by the Texas Board of Legal Specialization. Before joining the court, he was a partner in the trial department at Baker Botts L.L.P. where he specialized in commercial litigation involving corporate mergers and acquisitions, fraudulent transfers, securities fraud, and antitrust. He has also tried a number of personal injury and property damage lawsuits to jury verdicts.
He graduated with honors from The University of Texas School of Law. He earned the Outstanding Editor Award from the Texas Law Review, having published his student note, served as Book Review Editor, and edited the ninth edition of Texas Rules of Form. After law school, he clerked for Judge Harold R. DeMoss, Jr. of the United States Court of Appeals for the Fifth Circuit. He is a graduate of Dartmouth College and an Eagle Scout.
Among other civic and professional activities, Justice Massengale served two terms as a commissioner on the Permanent Judicial Commission For Children, Youth & Families before being appointed by the Supreme Court of Texas as Senior Judicial Advisor to the commission. He is an elected member of the American Law Institute. His wife, Lindsey, is a board-certified ophthalmologist specializing in diseases of the vitreous and retina.