Justice Bonnie Sudderth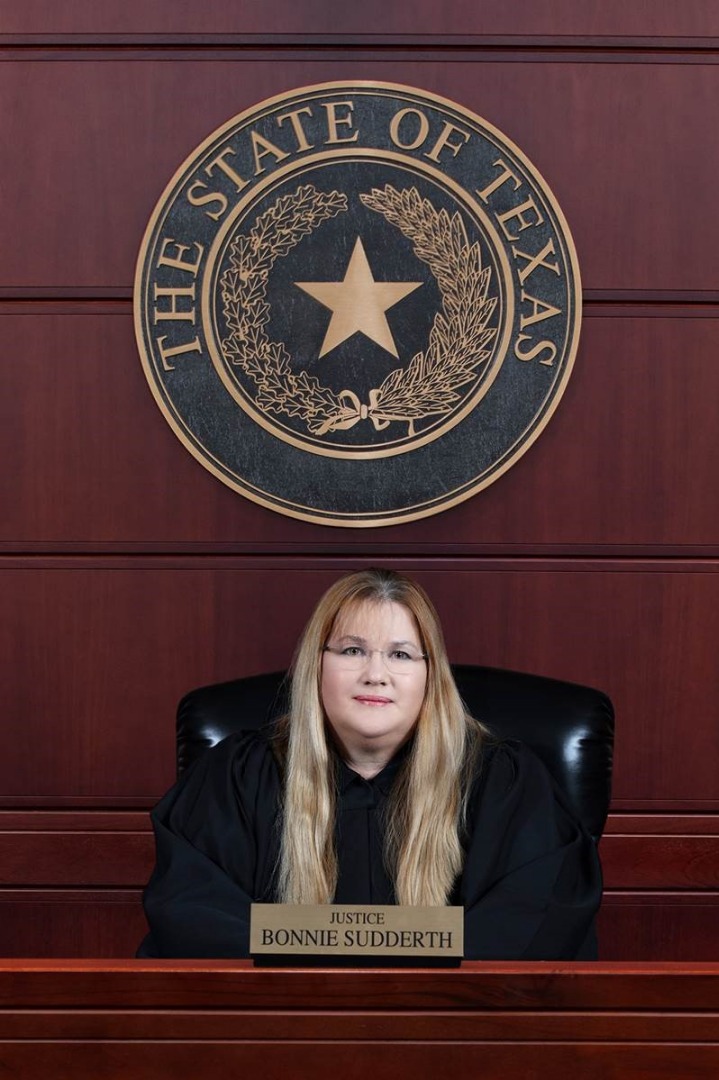 Place 4
Justice Bonnie Sudderth began her judicial career in 1990 when she was appointed to serve as a municipal court judge for the City of Fort Worth.  Five months later, she was designated Chief Judge of the Courts, a position she held for six years. 
In 1996, Sudderth was elected to the district court bench, and after winning the primary election, Governor George W. Bush appointed her serve on the court prior to her term commencing, in order to fill the vacancy.  She served for more than 18 years as judge of the 352nd District Court, a trial court giving preference to civil cases, until Governor Rick Perry appointed her to the Second Court of Appeals. 
For more than 15 years, Judge Sudderth has also served as an Adjunct Professor at Texas A&M University Law School (formerly Texas Wesleyan University Law School), teaching Trials & Appeals and a Civil Motion Workshop to upper-level law students.  In 2008, the Texas Wesleyan Law School Alumni Association conferred upon her the Outstanding Adjunct Faculty Member Award.
In 2008, Justice Sudderth also received the Outstanding Mentor Award from both the Tarrant County Young Lawyers Association and the Texas Young Lawyers Association.  In 2011, she received the Excellence in Justice Award.
Justice Sudderth is active in the Eldon B. Mahon Inn of Court as an Emeritus Master of the Bench, Past President, a member of the Honorary Serjeant's Inn and as a James B. Barlow Emeritus Fellow.  On two occasions, she has participated as a delegate from the American Inns of Court to the Middle Temple and Inner Temple English Inns of Court in London.  She currently serves as the webmaster for the Mahon Inn.
Sudderth is a prolific writer and speaker on legal topics, and she has twice received the "Outstanding Series of Articles" award from the State Bar of Texas. She is Board Certified in Civil Trial Law and Personal Injury Trial Law.