Chief Justice Jeff Rose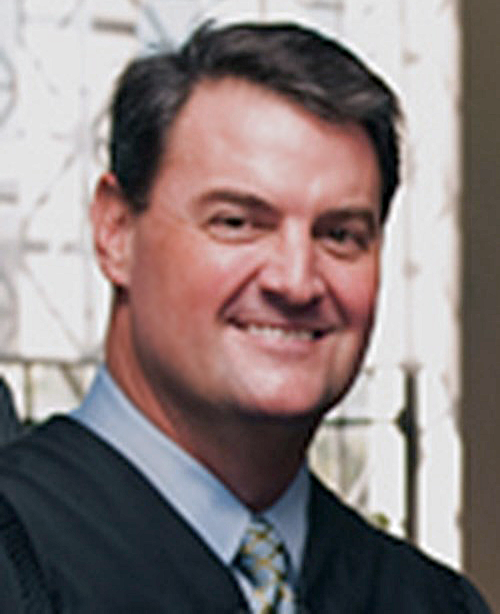 Jeff Rose served as Texas' Deputy First Assistant Attorney General and as a State District Judge prior to his appointment to the Third Court of Appeals in 2010. Justice Rose was subsequently elected to a full six-year term in 2012, then elected to a full term as Chief Justice of the Court in 2014. Jeff has had a varied career as a lawyer, ranging from representation of plaintiffs and defendants in private law practice to representation of the State of Texas and its citizens through public service while working for the Texas Office of Attorney General. He has earned the distinction of Board Certification in Civil Trial Law and has been recognized four times by Texas Monthly Magazine as a "Texas Super Lawyer."
Prior to judicial service, Jeff served from 2006 to 2009 as Texas' Deputy First Assistant Attorney General under Greg Abbott. Jeff helped to manage the Office of Attorney General and directly lead the Attorney General's efforts devoted to protecting Texans through civil litigation law enforcement - the Consumer Protection and Public Health, Antitrust, Civil Medicaid Fraud, and Natural Resources Divisions. Jeff also served from 2003 to 2006 as Chief of the Civil General Litigation Division, a team of trial lawyers that successfully handled many of the State's highest profile litigation matters.
Prior to joining the Attorney General's Office, Jeff was a litigation partner in the Austin office of Strasburger & Price and also did a stint with the Austin firm Brown McCarroll. He has degrees in Finance and Business Management from Baylor University and was on the Dean's list at Vanderbilt Law School. Jeff also recently completed training as a mediator through the Harvard Law School's Program on Negotiation. Outside of work, Jeff is active in the Austin Community, having held leadership roles in Cub Scouts, served on the Board of Directors for the Capitol Area Food Bank and Big Brothers/Big Sisters of Central Texas, graduated from the Leadership Austin program, and helped found two local charities - The Rise School, a preschool for children with Down Syndrome and related developmental difficulties, and The Sportsman's Club of Austin, a men's philanthropic group. Jeff is currently a Director on the Board of the Austin Bar Association. Jeff and his wife Kim have two boys and a girl ranging from 10 to 14 years old.
Professional Recognition and Civic Involvement
Board Certified, Civil Trial law – 2008
"Texas Super Lawyer" in Business Litigation (2004, 2005) and Governmental Litigation (2008, 2009), Texas Monthly Magazine
Finalist, Austin Under 40, Government and Public Relations – 2009 (award for professional achievement and community service)
Director, Austin Bar Association – Elected 2007, 2009
Co-Founder, Former Director, and Current Trustee – The Rise School of Austin, a non-profit preschool for children with Down Syndrome and other special needs
Co-Founder of the Sportsman's Club of Austin, a group that works to raise funds for the Rise School
Leadership Austin Graduate, Class of 2006
Big Brothers/Big Sisters of Central Texas – Board of Directors, Executive Committee (1998-2003), Scholarship Chair
Capitol Area Food Bank - Director, 2014 - present.