Justice Marialyn Barnard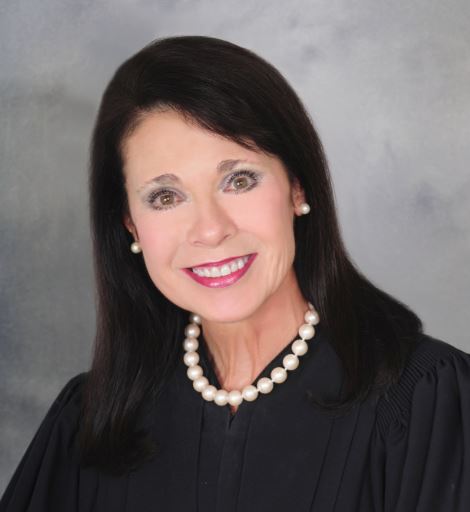 Place 2
Justice Marialyn Barnard is an experienced and dedicated jurist who has served on the Fourth Court of Appeals for almost a decade. In January 2009, former Texas Governor Rick Perry appointed Marialyn as Justice, and she was elected to the court in 2010 and re-elected in 2012.
Early in her legal career, as a law student, Justice Barnard served as an intern at the Texas Supreme Court for former Justice John Cornyn and at the Texas Court of Criminal Appeals for former Judge Charles Baird. Upon graduation, she served as a briefing attorney at the Fourth Court of Appeals and thereafter as a federal law clerk at the United States District Court Western District of Texas for now Chief Judge Orlando Garcia. She drafted civil and criminal opinions and orders for both state and federal judges. She subsequently served as an Assistant United States Attorney (AUSA) handling a variety of fraud, labor, and tort cases. After serving as an AUSA, Marialyn was corporate in-house counsel. In a private practice, she practiced in state and federal courts, handling civil trials, appeals, and multi-district litigation (MDL) cases with the law firm of Prichard, Hawkins, McFarland & Young.
Justice Barnard's passion for public service is closely followed by her commitment to community service. She has served as President of Rotary Club of San Antonio 2015-2016 (supporting education and health locally, nationally, and internationally).  She has served on several bar associations committees and boards, as well as serving on several other boards, including South Texas Corporate Counsel of America, San Antonio Big Brothers and Big Sisters, Child Advocates of San Antonio, Firstmark Credit Union, Northeast Independent School District Academy for Creative Education (Advisory Board), and San Antonio Lighthouse for the Blind (Advisory Board). She is also an active member of the American Law Institute.
Before beginning her legal career, Justice Barnard was a public school teacher, a social worker, a bank teller, and an insurance secretary/rater. During high school and college, she worked various part-time jobs in restaurants and variety stores.
Justice Barnard grew up in a proud and hardworking military family, living in different states and countries. She attended school in several states including Texas.  In Texas, she attended school in the Schertz Cibolo Universal City School District, and she graduated from Samuel Clemens High School. Justice Barnard later attended San Antonio College and the University of Texas San Antonio. She graduated from Texas A&M University Commerce in 1983 and graduated from St. Mary's University School of Law in 1992.
Justice Barnard is married to Dr. Gary Barnard, Ph.D. They have two married children and two grandchildren.
Staff
Staff Attorney
Karen Vowell Sales

Andrea Morris