Justice Craig Stoddart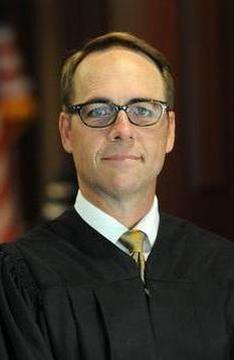 Place 5
Craig Stoddart was appointed to the Fifth District Court of Appeals, Place 5, by Governor Rick Perry in August 2014. Prior to joining the Court, Justice Stoddart served as the First Assistant Criminal District Attorney and Chief of the Appellate Division for the Rockwall County Criminal District Attorney's Office, where he garnered over 22 years of appellate experience. He has handled over one hundred appeals in appellate courts across Texas, including the state's highest criminal court, the Texas Court of Criminal Appeals. He is active in the legal community and is a member of the Texas Bar Association and the Rockwall County Bar Association.
Justice Stoddart was recently appointed as Co-Chair of the Government Appellate Lawyer's Committee for the State Bar of Texas and has co-authored the Annual Criminal Law Year in Review for the Texas State Bar Journal. In 2010, he was accepted into the College of the State Bar and is a member of the Texas District and County Attorneys Association. He has served on several boards and committees including the Rockwall County Veteran's Diversion Committee, the Rockwall County Mental Health Task Force, the Hubbard Chamber Music Board and others. He is active in his community, serving at various times as an advisor for the Royse City Teen Court and as a coach for the YMCA's Youth in Government program. He is a member of the Rockwall County Republican Men's Club and a frequent speaker at many local groups and civic organizations.
Justice Stoddart was born and raised in Dallas where he graduated from Booker T. Washington High School. He is a graduate of the University of North Texas and the Texas Tech University School of Law.