Justice Robert M. (Bob) Fillmore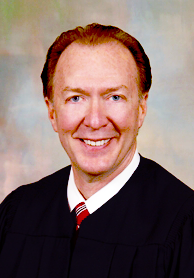 Place 12
Justice Bob Fillmore was appointed to the Texas Fifth District Court of Appeals by Governor Rick Perry in May 2009, and his appointment was confirmed by a unanimous Texas Senate. Justice Fillmore was elected to retain his seat on the Court in 2010 and re-elected in 2012.
Prior to taking the bench, Justice Fillmore was a partner in the Dallas office of the international law firm of Hunton & Williams, LLP, and served as head of the firm's regulated utilities practice. Earlier in his career, Justice Fillmore served as Assistant Attorney General and Special Assistant Attorney General of Kansas, and as an adjunct faculty member of the University of Kansas School of Law, where he taught courses on trial advocacy.
Justice Fillmore serves as a Visiting Professor of Law at the Southern Methodist University Dedman School of Law, teaching courses on regulatory law and policy. He has previously served as Chairman of the Appellate Judges Legislative Committee of the State Bar of Texas Judicial Section, Chairman of the Public Utility Law Section of the State Bar of Texas, and Chairman of the Special Committee on Restructuring of the Electric Industry of the American Bar Association Section on Environment, Energy and Resources. He also has served on the Executive Committee of the Institute for Energy Law of the Center for American and International Law (formerly the Southwestern Legal Foundation). While in private practice, Justice Fillmore was recognized in an October 2002 special edition of Texas Lawyer entitled Go-To Guide, Texas Top Notch Lawyers as one of the five GO-TO lawyers in the state of Texas in the area of Administrative Law. He is a Fellow of the American Bar Foundation, Texas Bar Foundation, and Dallas Bar Foundation. Justice Fillmore is married to Judy Fillmore and has two adult children.