Justice Bailey C. Moseley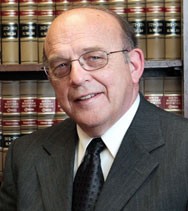 Place 2
Bailey C. Moseley is a fifth-generation East Texan and a native of Marshall. He is a graduate of Marshall High School, received a Bachelor of Business Administration from The University of Texas at Austin, and was awarded a Juris Doctor Degree from The Bates College of Law at the University of Houston. While in law school, Moseley was the President of his Senior Class and Chief Justice of the Honors Court.
Upon graduation from law school, he returned to Marshall and began his legal career as an Assistant Criminal District Attorney. Moseley then entered private practice in Harrison County with a heavy emphasis on commercial and real estate litigation until assuming the bench of the Court of Appeals in January,2007.
He has served as President of the Harrison County Bar Association and as its Continuing Legal Education (CLE) chairman for a number of years. He has frequently acted as an instructor for CLE programs sponsored by the Texas State Bar, the Dallas Bar Association, and other organizations. He served on the governing Council of the Real Estate, Probate, and Trust Law Section of the State Bar, also acting as Vice-Chair of the Legislative Action Committee. Formerly, Moseley was a member of the State Bar's Committee on Admissions and was a director of the Texas College of Real Estate Attorneys.
Locally, he is a leader in his church, having served as Chairman of its governing board; he was one of the founders of the Marshall Soccer Association for the youth of his city and aided in the foundation of the local chapter of Habitat for Humanity. The citizens of the City of Marshall elected him a member of the charter revision commission and he has served Marshall as a Trustee of the Public Library Board, as well as a Planning and Zoning Commissioner, and is a former member of the Board of Directors of the Cypress Valley Navigation District.