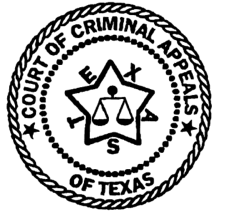 IN THE COURT OF CRIMINAL APPEALS
OF TEXAS
---
NO. 0024-03
---
CODY DEWAYNE ALLEN, Appellant
v.
THE STATE OF TEXAS
---
ON APPELLANT'S PETITION FOR DISCRETIONARY REVIEW
FROM THE ELEVENTH COURT OF APPEALS
BROWN COUNTY
---
Per Curiam
O P I N I O N
Appellant pled guilty to the offense of burglary of a habitation. The trial court followed the plea agreement, deferred the finding of guilt, and sentenced Appellant to ten years of deferred adjudication community supervision. Subsequently, the State filed a motion to proceed with an adjudication of guilt due to violations of community supervision conditions. After a hearing, the trial court adjudicated Appellant's guilt and sentenced him to 15 years imprisonment.
Appellant filed a general notice of appeal that did not meet the requirements of Tex. R. App. P. 25.2(b)(3). After the time for filing a notice of appeal had expired, but before briefs were filed, Appellant filed an amended notice of appeal that asserted the appeal was for a jurisdictional defect. The Court of Appeals dismissed the appeal for want of jurisdiction stating that once the court lost jurisdiction over an appeal based on the filing of a defective notice of appeal, Rule 25.2(d) could not be used to give the court jurisdiction over the appeal. Allen v. State, No. 11-01-00256-CR (Tex. App.-Eastland, delivered November 14, 2002). The court referenced State v. Riewe, 13 S.W.3d 408 (Tex. Crim. App. 2000). In Bayless v. State, 91 S.W.3d 801 (Tex. Crim. App. 2002), this Court held that under Rule 25.2(d), a defendant is permitted to file an amended notice of appeal curing any defects in an earlier filed notice. When the Court of Appeals decided this case, it did not have the benefit of this Court's opinion in Bayless. Accordingly, we grant Appellant's petition for discretionary review, vacate the judgment of the Court of Appeals, and remand to that court for reconsideration in light of our opinion in Bayless.
Date delivered: May 7, 2003
Do Not Publish