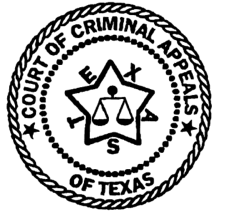 IN THE COURT OF CRIMINAL APPEALS
OF TEXAS
---
NO. 139-03
---
TIMOTHY DEAN CARMACK, Appellant
v.
THE STATE OF TEXAS
---
ON APPELLANT'S PETITION
FOR DISCRETIONARY REVIEW
FROM THE TWELFTH COURT OF APPEALS
GREGG COUNTY
---
The
opinion of the Court was delivered
per curiam. Keller, P.J., dissented.
O P I N I O N
Appellant was convicted of murder, and his punishment was assessed at life. The Court of Appeals affirmed. Carmack v. State, (Tex.App. -- Tyler, No. 12-01-00379-CR, delivered December 18, 2002). Appellant filed a petition for discretionary review complaining of the Court of Appeals' holding that he failed to preserve error in his challenge to the State's jury argument.
The Court of Appeals held that because Appellant made his objection during an unrecorded bench conference, the substance of his objection was totally omitted from the record; therefore, error was not preserved under Tex.R.App. Pro. 33.1 (a)(1)(A). Appellant's petition for discretionary review points out that the record does reflect the basis for his objection. After the jury retired to deliberate, counsel moved that the record reflect that during the unrecorded bench conference, he objected to the prosecutor's argument on the grounds that it commented on Appellant's failure to testify, and the trial court overruled the objection on that basis. The trial court agreed with counsel's rendition of the facts and ordered the record to so reflect.
Accordingly, we grant the Appellant's petition, vacate the Court of Appeals' judgment and remand the case to that court to address the merits of Appellant's argument.
Delivered June 11, 2003
Do not publish