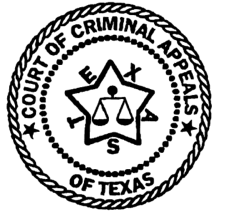 IN THE COURT OF CRIMINAL APPEALS
OF TEXAS
---
NO. 0303-03
---
LEE YATES, SR., Appellant
v.
THE STATE OF TEXAS
---
ON STATE'S PETITION FOR DISCRETIONARY REVIEW
FROM THE FOURTH COURT OF APPEALS
WILSON COUNTY
---
Per Curiam.
O P I N I O N
A jury convicted Appellant of manslaughter as a lesser-included offense and sentenced him to twenty years. Yates v. State, No. 04-01-00588-CR (Tex. App.--San Antonio, delivered January 8, 2003). The trial court's judgment recites an "affirmative finding" of the use of a deadly weapon. The application paragraph of the guilt/innocence charge included language stating that Appellant recklessly caused the death of the victim by shooting him with a firearm. The verdict form did not refer back to the indictment and the jury did not answer a deadly-weapon special issue.
Appellant appealed the deadly weapon finding entered by the trial court. The appellate court, relying on Davis v. State, 897 S.W.2d 791 (Tex. Crim. App. 1995), modified the judgment by deleting the affirmative finding because the jury's verdict of guilt did not include the language "guilty as charged in the indictment." The State has filed a petition for discretionary review complaining of the Court of Appeals' holding.
We recently overruled Davis in State v. LaFleur, S.W.3d (Tex. Crim. App. No. 1447-02, delivered May 21, 2003). In LaFleur, we held that: (1) in determining whether an affirmative deadly weapon finding is to be included in judgment, courts may refer not only to the indictment and verdict form, but also to the application paragraph of the jury charge, to determine if jury has made an express finding of use or exhibition of deadly weapon during commission of offense; and (2) a combination of an indictment for murder that alleged "a deadly weapon: to wit, a firearm," a jury charge application paragraph of lesser-included offense of manslaughter that required a finding, beyond a reasonable doubt, that defendant used "a deadly weapon: to-wit, a firearm," and a guilty verdict on manslaughter contained an express finding that the defendant used a firearm, which was a deadly weapon per se, thus permitting entry of deadly weapon finding in judgment.
At the time the court of appeals decided this case, it did not have the benefit of our opinion in LaFleur. We therefore grant the State's petition, vacate the judgment of the court of appeals and remand this cause to that court for reconsideration in light of LaFleur.
DATE DELIVERED: September 10, 2003.
DO NOT PUBLISH