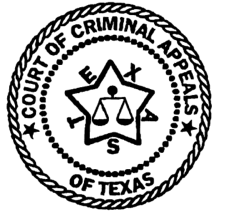 IN THE COURT OF CRIMINAL APPEALS
OF TEXAS
---
NO. 448-03
---
EX PARTE SWANDA MARIE LEWIS, Appellant
---
ON STATE'S PETITION FOR DISCRETIONARY REVIEW
FROM THE SECOND COURT OF APPEALS
TARRANT COUNTY
---
Per Curiam.
O P I N I O N
During Appellant's trial for murder, the prosecutor asked questions concerning Appellant's pre-trial silence. Appellant objected and the trial court granted Appellant's request for a mistrial. Subsequently, Appellant filed an application for writ of habeas corpus seeking to prevent retrial under Bauder v. State, 921 S.W.2d 696 (Tex. Crim. App. 1996)(Bauder I). The trial court denied relief. However, the Court of Appeals determined that the prosecutor intentionally or recklessly caused the trial to end in a mistrial, and reversed the judgment of the trial court and dismissed the case with prejudice. Ex parte Lewis, No. 02-02-126 CR (Tex. App. - Fort Worth, delivered January 16, 2003). The Court of Appeals relied on Bauder I and the subsequent case, Bauder v. State, 974 S.W.2d 729 (Tex. Crim. App. 1998) to analyze the issue of the prosecutor's state-of-mind.
The State has filed a petition for discretionary review contending, among other things, that the Court of Appeals misapplied the standard of review in Bauder. Recently, in Peterson v. State, S.W.3d (Tex. Crim. App. No. 0201-02, delivered October 8, 2003), we re-examined the application of Bauder and set out a three-prong analysis along with nonexclusive, suggested objective criteria by which to measure those prongs. The Court of Appeals in the instant case did not have the benefit of our opinion in Peterson.
Accordingly, we grant ground two of the State's petition for discretionary review, and we refuse ground one without prejudice. We vacate the judgment of the Court of Appeals and remand the case to that court for further proceedings.
Delivered: November 19, 2003
Do Not Publish