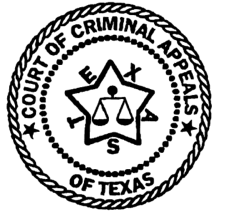 IN THE COURT OF CRIMINAL APPEALS
OF TEXAS
---
NO. 479-03
---
EX PARTE THOMAS FRANKLIN SHOE
---
ON THE STATE'S PETITION FOR DISCRETIONARY REVIEW
FROM THE SECOND COURT OF APPEALS
TARRANT COUNTY
---
Per curiam.
O P I N I O N
In 1997, Appellant received 40 days in jail and no fine pursuant to a plea bargain for a DWI that occurred in 1993. The 1997 DWI conviction and an out-of-state DWI conviction were used to enhance a subsequent 1999 DWI to a felony offense. Appellant filed an application for writ of habeas corpus in the trial court pursuant to the Texas Constitution claiming that the 1997 conviction was void because the offense required a fine of $100 to $2000 and no fine was imposed. The trial court denied the habeas application.
The Court of Appeals determined that the sentence in the 1997 conviction was unauthorized because it fell below the minimum sentence provided by law and amounted to fundamental error. Ex parte Shoe, No. 2-02-099-CR (Tex. App-Fort Worth, delivered February 20, 2003). Accordingly, the Court of Appeals reversed the judgment and remanded the case to the trial court. The State filed a petition for discretionary review.
In its third ground for review, the State contends that the Court of Appeals erred by failing to address the estoppel argument raised in its appellate brief. Rule 47.1 of the Rules of Appellate Procedure requires a court of appeals to address every issued raised and necessary to final disposition of the appeal. Because the estoppel argument was "necessary to final disposition of the appeal," the Court of Appeals was required to address this issue. Therefore, we grant ground three of the State's petition for discretionary review, vacate the judgment of the Court of Appeals, and remand the case to that court for consideration of the State's estoppel argument. We refuse the State's first and second grounds without prejudice.
Date delivered: October 8, 2003
Do not publish