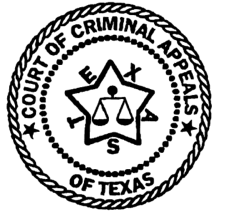 IN THE COURT OF CRIMINAL APPEALS
OF TEXAS
---
NO. 646-00
---
JOSEPH MARBELLA, III, Appellant
v.
THE STATE OF TEXAS
---
FROM THE TWELFTH COURT OF APPEALS
NACOGDOCHES COUNTY
---
Per Curiam.
The appellant was charged with theft, and the indictment alleged that he had three prior convictions for theft. Under Penal Code section 31.03(e)(4)(D), a theft offense is enhanced to a state jail felony when the defendant has two or more prior theft convictions. Before trial, the appellant offered to stipulate to the validity of the three prior convictions. The State objected to the offer, and the trial court later admitted the State's offer of the judgments of two of the prior convictions after they were read before the jury. Over the objection of the appellant, the State used these two convictions in its case-in-chief.
The jury convicted the appellant of theft and sentenced him to twenty years' imprisonment. The appellant appealed, and the court of appeals reversed the conviction and remanded the case for new trial. Relying on our holding in Tamez v. State, 11 S.W.3d 198 (Tex. Crim. App. 2000), the court held that the trial court erred in allowing the State to present evidence of the prior convictions after the appellant had offered to stipulate to them, and that the error was harmful beyond a reasonable doubt. The opinion was not designated for publication.
The State petitioned this Court for discretionary review, which we refused on September 13, 2000. Recognizing the need to clarify the holding in Tamez, we granted the State's motion for rehearing on February 7, 2001. Since then, we have settled the uncertainty in Tamez in Robles v. State, 85 S.W.3d 211, 214 (Tex. Crim. App. 2002), in which we held: "The admission of evidence of prior convictions is error, even though they are jurisdictional elements of the offense, because the danger of unfair prejudice from introduction of the evidence substantially outweighs its probative value." Although Robles involved the offense of DWI, its rationale applies equally to a case involving multiple theft convictions. Therefore, the holding in Robles precludes the State from prevailing in its appeal. Our refusal of the State's petition for discretionary review was correct, and its motion for rehearing is overruled.
Delivered April 9, 2003.
Do not publish.