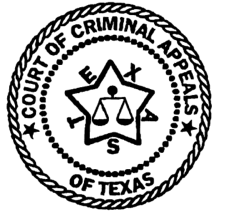 IN THE COURT OF CRIMINAL APPEALS
OF TEXAS
---
NO. 934-01
---
ERICK LEON BRADLEY, Appellant
v.
THE STATE OF TEXAS
---
ON APPELLANT'S PETITION FOR DISCRETIONARY REVIEW
FROM THE FIRST COURT OF APPEALS
HARRIS COUNTY
---
Per Curiam.
O P I N I O N
Appellant pleaded nolo contendere to the offense of engaging in organized criminal activity after the trial court denied his pre-trial motion to quash the indictment. The trial court found Appellant guilty and sentenced him to eight years' confinement. Bradley v. State, 45 S.W.3d 303 (Tex. App.--Houston [1st Dist.] 2001). On October 27, 2000, Appellant timely filed a pro se general notice. On November 15, 2000, Appellant filed an amended notice of appeal declaring an intent to challenge the trial court's decision to deny his pre-trial motion to quash. The Court of Appeals, with one justice concurring, dismissed Appellant's appeal for lack of jurisdiction. Id. at 304.
Specifically, the court noted that where a defendant pleads nolo contendere and is sentenced pursuant to a plea bargain agreement, the defendant must file a notice of appeal that meets the requirements of Texas Rule of Appellate Prodecure 25.2(b)(3). Id.. Appellant's general notice of appeal did not state that the appeal was for a jurisdictional defect, that the substance of the appeal was raised by written motion and ruled on before trial, or that the trial court granted permission to appeal. The properly amended notice of appeal was untimely and, therefore, also did not suffice to confer jurisdiction over the appeal. Id. (citing State v. Riewe, 13 S.W.3d 408, 413-14 (Tex.Cr.App. 2000)). Because neither Appellant's general notice of appeal nor his amended notice invoked the court's jurisdiction, the court dismissed Appellant's appeal. Id.
This Court has recently held that if a defendant files a timely general notice of appeal, amendments to the notice can properly be made anytime prior to the filing of the defendant's brief. Tex.R.App.Proc. 25(d); Bayless v. State, S.W.3d (Tex. Crim. App., No. 056-01, delivered December 18, 2002). The Court of Appeals did not have the benefit of this Court's decision in Bayless when it issued its opinion. Appellant's petition for discretionary review is therefore granted. We vacate the Court of Appeal's judgment and remand this cause for reconsideration in light of Bayless.
DELIVERED: February 5, 2003
DO NOT PUBLISH