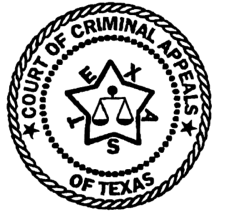 IN THE COURT OF CRIMINAL APPEALS

OF TEXAS
---
NOS. 1038-03 & 1039-03
---
RANDY LEE MOORE, Appellant
v.
THE STATE OF TEXAS
---
ON APPELLANT'S PETITION FOR DISCRETIONARY REVIEW
FROM THE SEVENTH COURT OF APPEALS
POTTER COUNTY
---
Per Curiam
.
O P I N I O N
A jury found Appellant guilty of two counts of attempted capital murder and assessed punishment at 99 years and a $10,000 fine for each count. On appeal, Appellant alleged that the trial court erred by failing to instruct the jury that extraneous offenses must be proven beyond a reasonable doubt. The Court of Appeals found that Appellant did not preserve this claim because he did not object to the omission of the reasonable doubt instruction. Moore v. State, No. 07-97-0489-CR & 07-97-0490-CR (Tex. App.-Amarillo, delivered March 30, 1999). Appellant filed a petition for discretionary review claiming that the Court of Appeals should have performed an egregious harm analysis with regard to the omission of the reasonable doubt instruction. See Huizar v. State, 12 S.W.3d 479 (Tex. Crim. App. 2000). In Huizar, this Court held that the omission of a reasonable doubt instruction for extraneous offenses is charge error under article 36.19 of the Code of Criminal Procedure. Charge error can be raised for the first time on appeal and is analyzed under the egregious harm standard set forth in Alamanza v. State, 686 S.W.2d 157 (Tex. Crim. App. 1985). Id. at 488-485. When the Court of Appeals decided this case, it did not have the benefit of this Court's opinion in Huizar. Accordingly, we grant the second ground for review of Appellant's petition for discretionary review, vacate the judgment of the Court of Appeals, and remand to that court for a harm analysis in light of our opinion in Huizar. The remaining grounds for review are refused with prejudice.
Date delivered: January 21, 2004
Do Not Publish