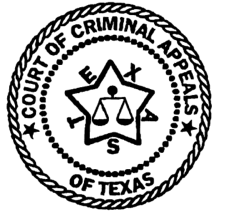 IN THE COURT OF CRIMINAL APPEALS
OF TEXAS
---
NO. 1093-02
---
JOEY MIRELES, Appellant
v.
THE STATE OF TEXAS
---
ON STATE'S PETITION FOR DISCRETIONARY REVIEW
FROM THE THIRTEENTH COURT OF APPEALS
NUECES COUNTY
---
Per Curiam
O P I N I O N
Appellant was convicted of aggravated sexual assault, and his punishment was assessed at ten years community supervision. The State moved to revoke his probation, and Appellant pled true in exchange for the State's five year punishment recommendation. The trial court revoked Appellant's community supervision and assessed punishment at ten years, refusing to follow the plea bargain. The Court of Appeals reversed. Mireles v. State, No. 13-00-00256-CR (Tex. App.- Corpus Christi 2002). Relying on its previous opinion in Gutierrez v. State, 65 S.W.3d 362 (Tex. App. -Corpus Christi 2001), the Court of Appeals held that because the trial court did not follow the plea bargain agreement, Appellant was entitled to withdraw his plea of true. The State filed a petition for discretionary review.
This Court recently reversed Gutierrez and held that there is no right to withdraw a plea of true in a revocation hearing if the trial court chooses not to follow the prosecutor's punishment recommendation. Gutierrez v. State, ___ S.W. 3d __ (Tex. Crim. App., No. 358-02, delivered June 18, 2003). At the time the Court of Appeals handed down its opinion, it did not have the benefit of our opinion in Gutierrez. Accordingly, we grant the State's petition for discretionary review, vacate the judgment of the Court of Appeals, and remand to that court for reconsideration in light of our opinion in Gutierrez.
Delivered: July 30, 2003
Do not publish