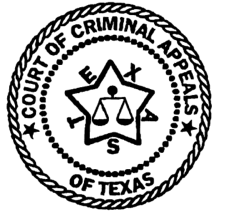 IN THE COURT OF CRIMINAL APPEALS
OF TEXAS
---
NO. 15,918-03
---
JOHNNY PAUL PENRY, Applicant
v.
ELIZABETH COKER, JUDGE, Respondent
---
ON MOTION FOR LEAVE TO PETITION FOR
WRITS OF CERTIORARI OR MANDAMUS
FROM POLK COUNTY
---
Womack, J., filed a statement respecting the denial of leave in which Price, Johnson and Cochran, JJ., joined.
Without expressing any view as to the merits of this motion in which the movant seeks to obtain a change of counsel for his appeal, I agree that, in accordance with our usual practice of abstention, we should deny leave to file while the movant's petition for a writ of certiorari on the same subject is pending in the Supreme Court of the United States.
En banc.
Delivered March 9, 2003.
Do Not Publish.