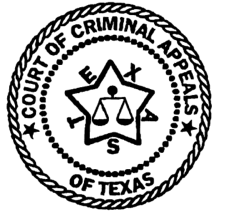 IN THE COURT OF CRIMINAL APPEALS
OF TEXAS
---
NO. 15,918-04
---
JOHNNY PAUL PENRY, Applicant
v.
THE HONORABLE ELIZABETH COKER, PRESIDING JUDGE
258

TH DISTRICT COURT OF POLK COUNTY, TEXAS, Respondent
---
ON
MOTION FOR LEAVE TO PETITION FOR
WRITS OF CERTIORARI OR MANDAMUS
FROM POLK COUNTY
---
Cochran, J.,
filed a statement concerning the denial of leave. Price, Johnson and Holcomb, J.J.,
joined.
Applicant Johnny Paul Penry wishes to substitute the retained appellate counsel of his choice for his current court-appointed attorney. Absent extraordinary circumstances, such as a conflict of interest, a criminal defendant is constitutionally entitled to retain the counsel of his choice. Applicant is not entitled to a writ of mandamus or certiorari against the trial judge, however, because, under our Rules of Appellate Procedure, he may file his motion to substitute counsel in this Court The right of an accused in a criminal proceeding to the assistance of counsel is guaranteed by the Federal and Texas Constitutions, as well as by Texas statute. (1) "This, of course, includes freedom of choice in the selection of counsel by the accused." (2) Although a defendant normally has the right to retain any attorney of his choice, that right is not absolute. (3) For example, the strong presumption in favor of a defendant's right to retain counsel of own choice may be overcome by, inter alia, a chosen counsel's actual conflict of interest or a showing of a serious potential for such a conflict. (4) Likewise, a defendant has no right to an advocate who is not a member of the bar, an attorney he cannot afford, an attorney who declines to represent him, or an attorney who has a previous or ongoing relationship with an opposing party, even when the opposing party is the government. (5) Further, a court is entitled to balance the right to retain or substitute counsel of choice against the interests of judicial integrity and efficiency. (6) Thus, for example, the constitutional right to counsel is not violated by a court's denial of a continuance to enable a defendant to secure chosen counsel if the defendant is attempting to manipulate the court's schedule. (7)
The record before us shows that in 2002 applicant was, for the third time, tried, convicted, and sentenced to death for the 1979 capital murder of Pamela Carpenter. After sentencing, the trial judge appointed Stephen Taylor to represent applicant on direct appeal. Applicant attempted to replace Mr. Taylor (8) with his original trial lawyer, John Wright, who had continuously represented applicant for over twenty years. The trial court denied applicant's motion to substitute Mr. Wright as his counsel (on either an appointed or pro bono basis). The trial court stated that Mr. Wright's continued representation presented a potential conflict of interest because of his inability to adequately raise an issue concerning his own possible ineffective assistance at trial. Applicant sought relief from the denial of that motion to substitute counsel from this Court, but we denied relief, as did the United States Supreme Court.
Applicant then retained a qualified attorney, Michael Charlton, (9) who has agreed to represent applicant for free. In one letter attached to the present motion, dated January 9, 2003, applicant wrote to Mr. Charlton:
Thanks for coming to see me, yes please do send me that address so I can get Mr. Stephen C. Taylor up off my case as fast, and I can John back on my case, and maybe you can help us on my case. I hear what you are telling me about wait until we can see what the C.C.A. I will need you to help me to do the paper work to get Mr. Stephen C. Taylor up off of my case? Because I can't read or write that good.
One month later, applicant wrote to Mr. Charlton again and said that Mr. Taylor had visited him in prison and asked applicant if he really wanted Mr. Taylor to withdraw and Mr. Charlton to represent him. According to applicant, "He was really mad when I told him yes. He ask me if I was sure that I want you, that is when he said OK and walk away and it look like he was really mad, when I told him that about you being my lawyer." The record also contains an undated letter, signed by applicant and addressed to Mr. Taylor which reads:
I am writing this letter to you to let you know again that I have decided to hire Mike Charlton as my lawyer on appeal. He is helping me by writing this letter. He has agreed to represent me for free. He tells me that he has sent you a motion to withdraw and I am asking you to sign that motion and return it to him. If you do not do so, you will leave me little choice but to file a grievance with the State Bar. I don't want to do that but I do want Mr. Charlton as my attorney. I told you this when you visited with me and I hope that you will do the right thing.
Next, there is an undated letter signed by applicant and addressed to Judge Coker:
Mike Charlton has prepared this letter for me to sign. After you denied John Wright's request to act as my attorney, I asked Mike Charlton of Houston to be my lawyer. He has agreed to do so without any cost to me or to the Court. I am asking that you allow him to be my lawyer. I do not want Stephen Taylor to represent me in anything.
Finally, the record contains an order denying applicant's motion for substitution of appellate counsel, dated March 18, 2003, which states:
THIS CAUSE having come on to be heard on the Defendant's Motion for Substitution of Appellate Counsel and the Court being advised in the premises, it is; therefore;
ORDERED that Defendant's Motion for Substitution of Appellate Counsel be, and the same hereby is DENIED, without prejudice to refile pursuant to Tex. R. Civ. Proc. 6. (10)
Rule 6 of the Texas Rules of Civil Procedure deals with civil lawsuits commenced on a Sunday, so Judge Coker probably intended to refer to Rule 6 of the Texas Rules of Appellate Procedure. That rule states, inter alia, that an appellate court may permit an attorney to withdraw from representing a party in the appellate court. (11)
The trial court has authority to appoint counsel on appeal for an indigent defendant convicted of capital murder and sentenced to death under article 26.052(I) and (j). (12) Judge Coker did exactly that. However, if an indigent defendant later wishes to substitute his court-appointed appellate attorney with retained or pro bono counsel after the trial court has lost plenary jurisdiction over the case, the motion to substitute may be filed in the appellate court. Judge Coker appropriately noted a reference to Rule 6 in her March 18, 2003 Order. She has no ministerial duty to order a substitution of appellate counsel when that motion may be filed with this Court.
Therefore, I concur in the Court's denial of leave to file writ of mandamus or certiorari.
Cochran, J.
Filed: June 18, 2003
Do Not Publish
1. See U.S.Const., 6th Amend.; Tex.Const., Art. I, § 10; Tex. Code Crim. Proc. art. 1.05.
2. Ex parte Prejean, 625 S.W.2d 731, 733 (Tex. Crim. App. 1981); see Powell v. Alabama, 287 U.S. 45, 53 (1932)(defendant should be afforded fair opportunity to secure counsel of his own choice); Chandler v. Fretag, 348 U.S. 3, 9 (1954)(same); Glasser v. United States, 315 U.S. 60, 70 (1942)(same).
3. Wheat v. United States, 486 U.S. 153, 159 (1988) ("while the right to select and be represented by one's preferred attorney is comprehended by the Sixth Amendment, the essential aim of the Amendment is to guarantee an effective advocate for each criminal defendant rather than to ensure that a defendant will inexorably be represented by the lawyer whom he prefers").
4. Stearnes v. Clinton, 780 S.W.2d 216, 223 (Tex. Crim. App.1989).
5. Wheat, 486 U.S. at 159.
6. Id. at 160, 163-64 (court could deny defendant his choice of attorney to maintain integrity and efficiency of judicial system when defendant selected attorney who had a conflict of interest); Stearnes v. Clinton, 780 S.W.2d at 223 (acknowledging Wheat); Webb v. State, 533 S.W.2d 780, 784 (Tex. Crim. App. 1976)("an accused's right to represent himself or select his own counsel cannot be manipulated so as to obstruct the orderly procedure in the courts or to interfere with the fair administration of justice").
7. See United States v. Mitchell, 777 F.2d 248, 256-57 (5th Cir. 1985); see also United States v. Sharpton, 252 F.3d 536, 544 (1st Cir. 2001) (constitutional right to counsel of one's choice not violated when trial court could have reasonably concluded that defendant's desire to substitute counsel after trial had begun was merely another attempt to delay trial); United States v. Jennings, 83 F.3d 145, 148-49 (6th Cir. 1996) (right to counsel not violated when defendant's motion to substitute was made, and denied, one day before beginning of trial; court made thorough inquiry into complaint and determined that there was no "communication breakdown" between defendant and counsel); Keys v. State, 486 S.W.2d 958, 959 (Tex. Crim. App. 1972)(right to counsel not violated where accused waited until the day of trial to request that appointed counsel be dismissed so that he could retain other counsel); Brown v. State, 464 S.W.2d 134, 135 (Tex.Crim. App. 1971)(right to counsel not violated where trial court not notified until day of trial of appellant's demand for different counsel).
8. Applicant has attached a copy of a New York Times article of March 21, 2003, which quotes the prosecutor in this case as purportedly saying that applicant's current court-appointed appellate counsel had "assisted the prosecution at trial" and that the two of them "had several discussions about the case ... and had discussed from time to time just the mental retardation issue." The prosecutor was quoted as saying that Mr. Taylor "made some recommendations to me about how that issue might be presented to the jury in a very general sense."
9. According to the motion to substitute counsel, Mr. Charlton is a 1979 graduate of Texas Tech Law School, where he was an editor of the Law Review. Mr. Charlton was a briefing attorney for Judge Leon Douglas of this Court, and he became board certified in criminal law in 1984. He is the author of a published treatise on the Texas Penal Code, and has represented capital murder defendants at all levels of the appellate process, including before this Court. Furthermore, Mr. Charlton is certified to handle death penalty cases in the Second Administrative Judicial District.
10. Emphasis in original.
11. Tex. R. App. P. 6.5 is entitled "Withdrawal" and reads:
An appellate court may, on appropriate terms and conditions, permit an attorney to withdraw from representing a party in the appellate court.
Contents of Motion. A motion for leave to withdraw must contain the following:
(1) a list of current deadlines and settings in the case;
(2) the party's name and last known address and telephone number;
(3) a statement that a copy of the motion was delivered to the party; and
(4) a statement that the party was notified in writing of the right to object to the motion.
Delivery to Party. The motion must be delivered to the party in person or mailed--both by certified and by first-class mail--to the party at the party's last known address.
If Motion Granted. If the court grants the motion, the withdrawing attorney must immediately notify the party, in writing, of any deadlines or settings that the attorney knows about at the time of withdrawal but that were not previously disclosed to the party. The withdrawing attorney must file a copy of that notice with the court clerk.
Exception for Substitution of Counsel. If an attorney substitutes for a withdrawing attorney, the motion to withdraw need not comply with (a) but must state only the substitute attorney's name, mailing address, telephone number, fax number, if any, and State Bar of Texas identification number. The withdrawing attorney must comply with (b) but not (c).

12. Tex. Code Crim. Proc. arts. 26.052(i) and (j) read:

(i) If the indigent defendant is convicted of a capital felony and sentenced to death, the defendant is entitled to be represented by competent counsel on appeal and to apply for a writ of certiorari to the United States Supreme Court.

(j) As soon as practicable after a death sentence is imposed in a capital felony case, the presiding judge of the convicting court shall appoint counsel to represent an indigent defendant on appeal and to apply for a writ of certiorari, if appropriate.

Further, article 26.052(k) specifically states that a trial judge shall not appoint the attorney who represented the death-sentenced capital murder defendant at trial to the appeal of that case unless:

(1) the defendant and the attorney request the appointment on the record; and

(2) the court finds good cause to make the appointment.

Tex. Code Crim. Proc. art. 26.052(k).