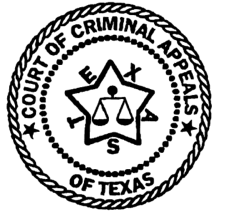 <



IN THE COURT OF CRIMINAL APPEALS

OF TEXAS



---
NO. 2073-01
---
THE STATE OF TEXAS
v.
JOSE "JOE" ANGEL TREVINO, Appellee
---
ON STATE'S PETITION FOR DISCRETIONARY REVIEW
FROM THE FOURTH COURT OF APPEALS
KERR COUNTY
---
Per Curiam.
O P I N I O N
Appellee was indicted for attempted burglary. After his arrest, appellee requested to speak alone with his co-defendant in a police interview room. When alone, appellee and his co-defendant made statements to each other that both men thought were private. The trial court granted appellee's motion to suppress his statement. The state appealed that decision. The Fourth Court of Appeals affirmed the trial court's suppression order holding that appellee's expectation of privacy was a reasonable one. State v. Trevino, 63 S.W.3d 512 (Tex.App. - San Antonio). Specifically, the Court of Appeals held that society recognizes that a subjective expectation of privacy in a police interview room is objectively reasonable when law enforcement authorities lull "an arrestee into believing his conversation with another will be confidential by allowing him to speak privately with the other person in a separate room but secretly records the conversation solely for evidence-gathering purposes." Id. at 514. The State filed a petition for discretionary review challenging this holding. This Court has recently held that there is no legitimate expectation of privacy in conversations between arrestees who are in custody in a county law enforcement building, even when only the arrestees are present and they subjectively believe that they are unobserved. State v. Schneineman, 77 S.W.3d 810 (Tex. Crim. App. 2002). The Court of Appeals did not have the benefit of this Court's decision in Scheineman when it issued its opinion. We grant the State's petition, vacate the Court of Appeal's judgment, and remand this cause for reconsideration in light of Scheineman.
DELIVERED: February 5, 2003
DO NOT PUBLISH