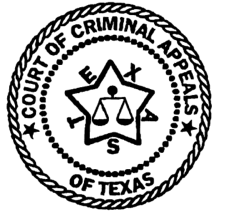 IN THE COURT OF CRIMINAL APPEALS
OF TEXAS
---
NO. 2181-01
---
JACQUELINE STEVENSON-GRAY, Appellant
v.
THE STATE OF TEXAS
---
ON APPELLANT'S PETITION FOR DISCRETIONARY REVIEW
FROM THE FOURTEENTH COURT OF APPEALS
BRAZOS COUNTY
---
Johnson, J.,
delivered the opinion of the Court in which Meyers, Price, Womack, Keasler, Hervey, Holcomb,
and Cochran, J.J.,
joined. Keller, P.J.
concurred in result.
O P I N I O N
Appellant was a bookkeeper for a car dealership when she was indicted for embezzling money from her employer with the amount stolen estimated to be in excess of $600,000. Appellant's father relinquished his share of the business, valued at $279,000, in partial compensation to the complaining witness. Appellant plead guilty to theft over $200,000. What was described as a "limited plea agreement" was reached in which the state asked for local jail time and community supervision, and appellant asked for deferred adjudication and no jail time. The trial court expressed its dissatisfaction with what it considered overly lenient terms of the plea agreement, but agreed to follow it. Appellant was sentenced to 10 years community supervision, 120 days in county jail, community service, and a $10,000 fine. Appellant did not object to the trial court's sentence.
When appellant received a written copy of the judgment, she discovered that it also included, as a condition of community supervision, restitution in the amount of $250,000. (1) Appellant did not move to withdraw her guilty plea or request a restitution hearing. Appellant did, however, file a motion for new trial asserting that: 1) "the verdict is contrary to the law and the evidence"; and 2) "the Court has committed reversible error which has been calculated to injure the rights of the accused." Appellant presented no evidence at the hearing on her motion, nor did the judge rule on the motion, which was subsequently denied by operation of law.
We granted appellant's Petition for Discretionary Review on two grounds. Because the resolution of the second ground is dispositive, we will address it first: "Under Texas Rules of Appellate Procedure 21.2 (2), is a motion for new trial required as a prerequisite to presenting error on appeal when the facts being appealed from are contained in the combined reporter's record and clerk's records?" (3)
Appellant asserts that it is evident from the Reporter's Record and the Clerk's Record that there is a discrepancy between the trial court's judgment, as pronounced in court, and what was written in the judgment. Appellant argues that there was, therefore, no need to present additional evidence at the hearing on her motion for new trial. Appellant further argues that because "she was only trying to give the trial judge an opportunity to correct a perceived mistake regarding restitution," simply filing a motion for new trial is sufficient to preserve error on appeal. Appellant is mistaken.
In general, to preserve error the complaining party must make a timely objection. Tex. R. App. Proc. 33.1(a). Here, appellant is correct in asserting that she had no opportunity to object to restitution at the sentencing hearing because it was not discussed. Where there is no opportunity to object to a trial court's actions during a sentencing hearing, a proper, timely filed motion for new trial will preserve error. Pearson v. State, 994 S.W.2d 176, 179 (Tex. Crim. App. 1999); Issa v. State, 826 S.W.2d 159, 161 (Tex. Crim App. 1992). A defendant who wishes to challenge the propriety of a trial court's actions must first do so in the trial court, and her complaint must be sufficiently specific to apprise the trial court of the alleged error. Idowu v. State, 73 S.W.3d 918, 921 (Tex. Crim. App. 2002), citing Speth v. State, 6 S.W.3d 530, 534 (Tex. Crim. App. 1999); Hardeman v. State, 1 S.W.3d 689, 690 (Tex. Crim. App. 1999).
Appellant's claim that the facts being appealed from are contained in the trial record is unfounded. In her motion, Appellant complained only that the trial court's verdict was unsupportable and that the court committed unspecified reversible error. The record before us does not show that the trial court was put on notice that appellant was challenging its restitution order and the basis for her challenge or that the trial court was given an opportunity to reexamine its order.
While we disapprove of the imposition of conditions that are not discussed at the sentencing hearing, the record does not establish that appellant has preserved her complaint as to error in the community-supervision order. There is nothing in appellant's motion for new trial to apprise the trial court of the basis for her objection to the restitution order, nor is that basis expressed in her petition to this Court. We are not told whether she objects to the amount, the payment schedule, the named victim, that restitution was ordered at all, or some other complaint. Simply asserting that there is a variation between the trial court's oral pronouncement of the sentence and the written judgment is not enough. Because her specific complaint is not revealed by the record, a timely filed motion for a new trial alleging the basis for relief and evidence to support the desired relief was a prerequisite to preserving error for appeal. Tex. R. App. Proc. 21.2.
In general, a defendant who is granted community supervision must complain at trial to conditions she finds objectionable. Speth, 6 S.W.3d at 534. While appellant did not have an opportunity to object at her sentencing hearing, she did have the opportunity to voice her specific complaints regarding the restitution order by a request to withdraw her plea, a motion for a restitution hearing, or in her motion for a new trial. See Idowu, 73 S.W.3d at 923. Appellant acknowledges that she was fully aware of the restitution order before filing her motion for new trial, and that she did not include a specific objection to restitution as a condition of community supervision in it. We find that the court of appeals was correct in holding that the record on appeal does not reveal appellant's complaints regarding the terms of her community supervision with sufficient specificity to apprise the trial court of them. (4)
We agree with the court of appeals that appellant failed to properly invoke the jurisdiction of that court and affirm its dismissal of appellant's appeal.
Johnson, J.
En Banc
Delivered: January 15, 2003
Do Not Publish
1. According to the record, this was the first time that the trial court mentioned restitution in any amount.