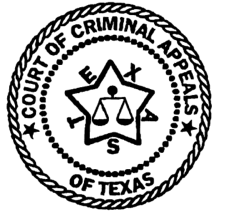 IN THE COURT OF CRIMINAL APPEALS
OF TEXAS
---
NO. 2220-02 & 2221-02
---
WILLIAM ETHRIDGE HILL, JR., Appellant
v.
THE STATE OF TEXAS
---
ON APPELLANT'S PETITION FOR DISCRETIONARY REVIEW
FROM THE THIRD COURT OF APPEALS
TRAVIS COUNTY
---
Per Curiam.
O P I N I O N
A jury convicted Appellant of murder and arson. See V.T.C.A. Penal Code §§ 19.02 & 28.02. The jury assessed punishment at confinement for twenty-two years in each case. The Court of Appeals affirmed the conviction after finding that the evidence was legally and factually sufficient, Appellant's non-custodial and written statements were properly admitted, complained-of hearsay evidence was properly admitted, and the trial court properly denied Appellant's motion for new trial. Hill v. State, No. 03-01-00232-CR & 03-01-0233-CR (Tex. App.- Austin, delivered December 5, 2002). Appellant has filed a petition for discretionary review.
In Appellant's petition, he contends the Court of Appeals erred by failing to address every issue raised in his brief. In his sixth point of error, he alleged, in part, that his written statement was tainted by his illegal arrest. Specifically, Appellant argued that because Austin Police Detective Mark Gilchrest was outside of his jurisdictional authority without valid process for the State of Maryland when he arrested Appellant, Appellant's arrest was illegal and, thereby, the arrest tainted his written statement. Appellant further argued that there were no circumstances between the arrest and his statement to attenuate that taint. Because this ground was "necessary to final disposition of the appeal," the Court of Appeals was required to address it. Tex. R. App. P. 47.1. We agree.
Therefore, we grant ground two only of Appellant's petition for discretionary review, and remand the case to the Court of Appeals for reconsideration of Appellant's sixth point of error that is necessary to a final disposition of the appeal. Rule 47.1. Appellant's remaining grounds for review are dismissed without prejudice.
DELIVERED: June 11, 2003
DO NOT PUBLISH