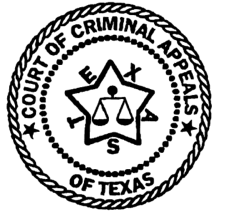 IN THE COURT OF CRIMINAL APPEALS
OF TEXAS
---
NO. 24,976-03
---
EX PARTE ALLEN WAYNE JANECKA
---
HABEAS CORPUS APPLICATION
FROM HARRIS COUNTY
---
Per Curiam.
O R D E R
This is a subsequent application for writ of habeas corpus filed pursuant to the provisions of Art. 11.071, V.A.C.C.P.
On October 28, 1993, a jury found applicant guilty of the offense of capital murder. After the jury returned answers to the special issues submitted under Art. 37.071, V.A.C.C.P., the trial court assessed punishment at death. This Court affirmed on direct appeal. Janecka v. State, 937 S.W.2d 456 (Tex.Cr.App. 1996).

In the instant cause, Applicant presents two claims. We have reviewed the application and find it fails to satisfy the requirements of Art. 11.071, Sec. 5, V.A.C.C.P. Accordingly, the application is dismissed as an abuse of the writ.
IT IS SO ORDERED THIS THE 15TH DAY OF JULY, 2003.
Do Not Publish