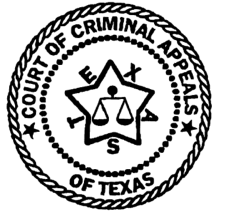 IN THE COURT OF CRIMINAL APPEALS

OF TEXAS
---
NO. 37,288-02
---
EX PARTE JAMES LEE CLARK, Applicant
---
ON APPLICATION FOR A WRIT OF HABEAS CORPUS
FROM DENTON COUNTY
---
Per Curiam
. Holcomb, J.,
dissents with note.
ORDER
This is a subsequent application for writ of habeas corpus filed pursuant to Article 11.071, § 5, of the Texas Code of Criminal Procedure.
On May 3, 1994, a jury convicted applicant of capital murder and, pursuant to its answers to the special punishment issues, the trial court set punishment at death. This Court affirmed applicant's conviction on direct appeal. Clark v. State, No. 71,991 (Tex. Crim. App. 1996) (not designated for publication). Applicant filed his original application for writ of habeas corpus on October 6, 1997. We denied relief-as did the federal courts.
Ten days before his scheduled execution on November 21, 2002, applicant filed a subsequent application raising seven different claims. We reviewed the application and found that the first allegation, an Atkins claim of mental retardation, satisfied the requirements of Section 5 of Article 11.071. The remaining allegations did not satisfy Section 5 and were dismissed as an abuse of the writ. We granted applicant's request for a stay of execution, and remanded his mental retardation claim to the trial court for further proceedings.
In Atkins v. Virginia, 536 U.S. 304 (2002), the Supreme Court announced that there is a national consensus that those who suffer from mental retardation should be exempt from the death penalty. However, the Court simultaneously left to the individual states the substantive and procedural mechanisms to implement that decision. Id. at 317. The Supreme Court also noted that "not all people who claim to be mentally retarded will be so impaired as to fall within the range of mentally retarded offenders about whom there is a national consensus." Id.
In Ex parte Briseno, ___ S.W.3d ___, 2004 Tex. Crim. App. LEXIS 199 (Tex. Crim. App. 2004), this Court set out the substantive definitions and procedural mechanisms that apply to Atkins claims raised in post-conviction writs of habeas corpus. In Briseno, noting the absence of a statutory definition of mental retardation for purposes of Atkins, we adopted:
the definitions of "mental retardation" set out by the American Association on Mental Retardation (AAMR), and that contained in section 591.003(13) of the Texas Health and Safety Code. Under the AAMR definition, mental retardation is a disability characterized by: (1) "significantly subaverage" general intellectual functioning; (2) accompanied by "related" limitations in adaptive functioning; (3) the onset of which occurs prior to the age of 18. ... [T]he definition under the Texas Health and Safety Code is similar: "'mental retardation' means significantly subaverage intellectual functioning that is concurrent with deficits in adaptive behavior and originates during the developmental period."
Briseno, ___ S.W.3d at ___, 2004 LEXIS *15. These are the same definitions that the trial court used in assessing applicant's evidence of mental retardation.
The trial court conducted an evidentiary hearing over several days to permit both applicant and the State an opportunity to introduce all pertinent testimony, records, and other materials on the issue of mental retardation. Based upon that evidence, the trial court entered findings of fact and conclusions of law recommending that we deny relief.
The trial court noted that applicant had IQ test scores both above and below 70. In November 1983, when applicant was fifteen-and-a-half and in the custody of the Texas Youth Commission (TYC), his full scale IQ, measured by the Wechsler Intelligence Scale for Children-Revised, was 74, with the verbal component at 74 and the performance component at 78. This IQ score was considered reliable by both the defense and State's experts at the Atkins hearing. However, the psychologist who conducted applicant's TYC psychological assessment in 1983 noted that these results might be low because of applicant's minimal efforts during the test. He stated that "the student's intellectual potential is projected to fall somewhere between the dull average and average ranges, based on the student's performance on certain subtests involving higher intellectual processes, i.e., analytical reasoning and ideational planning." This psychologist also stated that applicant "demonstrates a fair potential for dealing with verbal abstractions, and has a decent working fund of general information in view of his background and academic difficulties."
In his achievement tests, applicant's reading ability scored at the 9.6 grade level, spelling at 8.5, and math at 5.6, which was noted as "only slightly below grade norms for his age group." The psychologist attributed applicant's placement in "the special assignment class" in middle school to truancy and negative behavior. Applicant told this psychologist that he smoked marijuana approximately three to five times a week and bought beer three to four times weekly. His mother told TYC officials that applicant "steals from everyone" and "has no friends in school ... because he steals from them all." According to his TYC caseworker, applicant "is an extremely angry student and will attempt to play 'dumb.'" In 1983, applicant was diagnosed as having "conduct disorder, associated with psychological deprivation, coupled with features of immature personality."
After his writ application was remanded to the trial court, applicant was given two more IQ tests in April and June of 2003. On these tests, applicant scored considerably lower. On the April test, his full score IQ measured at 65, with a verbal component of 74 and a performance component of 60. The June test was consistent with that in April. The trial court noted that "within a prison population, it is highly unusual to have a verbal IQ higher than the performance IQ. This pattern is more common in individuals with a higher education." The trial court noted that it is possible for a motivated testee to manipulate scores to make them lower by deliberately missing questions. Thus, it concluded that applicant's test scores taken before the age of eighteen and before he had been convicted of capital murder more accurately reflected applicant's IQ.
The trial court also compared the evidence submitted by both the applicant and the State regarding adaptive behavior during the developmental period. The court noted that applicant completed the 11th grade in TYC and that, between1983 and 1986, his grades steadily improved. Applicant obtained a GED in 1985 and completed a welding class at Cooke County College that same year. He was successfully employed in several different departments at the Gainesville State School and had positive reports from his supervisors. The trial court concluded that the TYC records showed that applicant adapted to, and succeeded in, his environment and he "was able to learn information sufficient to obtain adequate grades in school, to develop job skills, and to interact socially."
Applicant committed the present offense on June 7, 1993, when he was 25 years old. Although the trial court's findings did not discuss any of the circumstances of the offense to determine whether commission of the crime showed careful planning, complex execution of purpose, or analytical sophistication, this Court noted in its opinion on direct appeal that:
the evidence presented showed a calculated plan consummated with forethought and deliberateness. [Applicant] planned days in advance to carry out some sort of criminal scheme; he systematically broke into vehicles securing weapons and other paraphernalia and then went to at least two different stores in search of ammunition for those weapons.
Clark v. State, No. 71,911, slip op. at 5. The habeas trial court considered evidence of applicant's general level of adaptive skills at and near the time of the offense. Applicant lived in a mobile home park, paid rent, did chores for the trailer park owners in return for a rent reduction, played cards once or twice a week with the owners, went to the library, worked on his ex-wife's car, drove his own car, and obeyed the rules of the trailer park. After the murders, the investigating Texas Ranger had no problem communicating with applicant who was responsive to the specific questions. According to the trial court's findings, "[w]hen Applicant was confronted with inconsistencies, Applicant changed his response and transitioned rapidly into developing a new story" and he "could react quickly on his feet."
The habeas court also noted that a deputy sheriff who was assigned to applicant during the capital murder trial stated that "Applicant was very focused during trial and wrote notes constantly about what a witness said." He was very active in assisting his lawyers to choose the jury. He had been booked into the Denton County Jail with a True Confessions magazine, a crossword puzzle book, and a driver's license. Applicant made numerous requests to use the law library during the six months preceding his trial and filed a written complaint that a jailer's failure to give him food after he had been returned late from the courthouse was a "violation of my lawful right."
The trial court noted that applicant kept and maintained numerous items in his cell on Death Row, including the books Lord Jim and Tale of Two Cities, a Houston Chronicle article dated February 17, 2003, entitled "States Try to Define Mental Retardation," various crossword puzzles, correspondence from people in other countries, a chess set, a typewriter, and 36 magazines. The Death Row law librarian testified that applicant checked out numerous court decisions, including two from the Supreme Court, and that applicant requested several consultations with other inmates, indicating that he could help another inmate do legal research and write a brief to the United States Court of Appeals for the Fifth Circuit.
The trial court noted that two defense psychologists testified that applicant had significant limitations in adaptive skills, either currently or at the time of the capital murder, but the trial court found that these assessments were contrary to the evidence of applicant's actual behavior, either in 1993 or in 2003 when they tested and interviewed him. As we noted in Briseno:
Although experts may offer insightful opinions on the question of whether a particular person meets the psychological diagnostic criteria for mental retardation, the ultimate issue of whether this person is, in fact, mentally retarded for purposes of the Eighth Amendment ban on excessive punishment is one for the finder of fact, based upon all of the evidence and determinations of credibility.
__ S.W.3d at ___, 2004 Tex. Crim. App. LEXIS at *19-20.
Based upon the testimony and materials submitted at the evidentiary hearing, the trial court found that applicant did not have "significant limitations in the adaptive skill areas of communication, self-care, home living, social skills, community use, self-direction, health and safety, functional academics, leisure, or work."
This Court has reviewed the record. The findings of fact and conclusions of law made by the trial court are supported by the record. Applicant has failed to show, by a preponderance of the evidence, that he is mentally retarded such that he is exempt from the death penalty under Atkins v. Virginia. Therefore, we deny relief.
IT IS SO ORDERED THIS THE 3rd DAY OF MARCH, 2004
Do Not Publish
Holcomb, J.: I respectfully dissent for the reasons expressed in my dissent in Ex parte Briseno, ___ S.W.3d ___ 2004 Tex. Crim. App. LEXIS 199 (Tex. Crim. App. 2004).