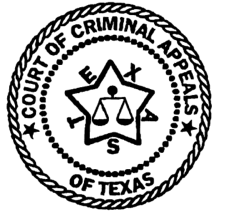 IN THE COURT OF CRIMINAL APPEALS
OF TEXAS
---
NO. 39,062-01
---
EX PARTE LEONARD URESTI ROJAS, Applicant
---
ON MOTION TO PROTECT APPLICANT'S
RIGHT TO FEDERAL HABEAS REVIEW
FROM JOHNSON COUNTY
---
Price
, J
., filed a statement dissenting to the denial of the Motion to Protect Applicant's Federal Habeas Review, in which Johnson
and Holcomb, J.J.
, joined.
This Court should have granted relief to the applicant because it appointed an attorney who should not have been appointed to represent a capital defendant in his one opportunity to raise claims not based solely on the record. See Ex parte Graves, 70 S.W.3d 103, 118, 125, 129 (Tex. Crim. App. 2002) (Price, J., dissenting, joined by Holcomb, J.), (Johnson, J., dissenting) (Holcomb, J., dissenting joined by Price and Johnson, J.J.).
The applicant was convicted of capital murder and sentenced to death by lethal injection. This Court affirmed his conviction on direct appeal. Rojas v. State, 986 S.W.2d 241 (Tex. Crim. App. 1998). We appointed counsel to file an application for writ of habeas corpus under Texas Code of Criminal Procedure article 11.071 on March 18, 1997. We received the application September 18, 1998. We denied relief without written order December 9, 1998. See Ex parte Rojas, 981 S.W.2d 690 (Tex. Crim. App. 1998) (Baird, J., concurring). The one-year statute of limitations for filing a petition for federal habeas relief under the Antiterrorism and Effective Death Penalty Act began February 2, 1999. See 28 U.S.C. § 2244(d) (1999).
After relief was denied under Article 11.071, habeas counsel had a duty to preserve the applicant's right to federal habeas review. Article 11.071 Section 2(g), then in effect, required that habeas counsel file either a motion to be appointed federal habeas counsel or a motion to have a substitute appointed.
If the court of criminal appeals denies an applicant relief under this article, an attorney appointed under this section to represent the applicant shall, not later than the 15th day after the date the court of criminal appeals denies relief or, if the case is filed and set for submission, the 15th day after the date the court of criminal appeals issues a mandate on the initial application for a writ of habeas corpus under this article, move to be appointed as counsel in federal habeas review under 21 U.S.C. Section 848(q) or equivalent provision or, if necessary, move for the appointment of other counsel under 21 U.S.C. Section 848(q) or equivalent provision.
Act of June 7, 1995, 74th Leg., R.S., ch. 319, § 1, 1995 Tex. Gen. Laws 2764-65(current version at Tex. Code Crim. Proc. art. 11.071, § 2(e)). In order to preserve an applicant's right to federal habeas review, state habeas counsel must take action.
Once habeas relief was denied by this Court, habeas counsel failed to take any action to preserve the applicant's right to federal habeas review. Indeed, he did not even notify his client that the Court had denied relief in his case. He claims he was unaware that he was responsible for filing in federal district court for the appointment of counsel or a motion to substitute counsel. (1)
As a result of habeas counsel's omission, the applicant's federal habeas petition was not heard on the merits. The federal district court that reviewed the applicant's federal petition denied relief on the basis that the petition was filed too late. Rojas v. Cockrell, No. 3:00-CV-0716-D (N.D. Tex. Sep. 6, 2001). The Fifth Circuit panel that reviewed the applicant's case affirmed on the same basis. Rojas v. Cokrell, No. 01-11204 (5th Cir. Jun. 7, 2002), cert. denied, 71 U.S.L.W. 3351 (Nov. 18, 2002).
The facts of which the Court should have been aware when it appointed habeas counsel show that counsel was not competent to represent the applicant in this case. The attorney we appointed to represent the applicant had received two probated suspensions from the State Bar of Texas. Two weeks after his appointment, he received another probated suspension. He was under treatment for bipolar disorder, which he admits affected his representation of the applicant and was the cause of the omissions that gave rise to his suspensions.
Habeas counsel has since explained that he had never represented a capital defendant in habeas proceedings. He did not consult with his client except for a short get-acquainted session when he was first appointed. He failed to conduct an investigation and filed a habeas application alleging three claims with twelve sub-claims that could have been raised on direct appeal, and thus were procedurally barred and not reviewable on the merits. See Ex parte Gardner, 959 S.W.2d 189, 199 (Tex. Crim. App. 1998) (op. on reh'g); see also Rojas, 981 S.W.2d at 690 (Baird, J., concurring). The argument section of the application took up only five pages with no subject headings separating the claims.
The State argues the three probated suspensions are not relevant to the goals of Article 11.071. The State notes competent counsel under Article 11.071 means that counsel must possess the qualifications, experience, and ability at the time of appointment. Graves, 70 S.W.3d at 114. The State claims habeas counsel met these requirements. This denies reality. Would those who protest that habeas counsel was qualified desire to have him represent them in any proceeding while under a probated sentence for failing to take care of his clients? A capital murder habeas proceeding is no place for a green attorney or an attorney with multiple suspensions from the State Bar, whether probated or not.
At the time habeas counsel was appointed he was under two probated suspensions because he (1) neglected legal matters, (2) failed to carry out the obligations of his clients, (3) failed to keep his clients informed about the status of matters, (4) failed to respond to reasonable requests for information, and (5) failed to withdraw from representing a client after his psychological condition materially impaired his fitness to represent his client. That is quite an indictment.
Although the State Bar probated the suspensions allowing counsel to continue to practice law, the representation of a criminal defendant under a sentence of death should not be left to those who have demonstrated an inability to effectively represent clients, especially when counsel had never represented anyone in Article 11.071 proceedings before. Counsel's performance was found to be deficient. He neglected his duties. It is hard to imagine that there was no one more able or better qualified on the list. Counsel should have been removed from the list until he demonstrated that he was able to represent his clients in the manner prescribed by the Texas Disciplinary Rules of Professional Conduct.
The State contends this attorney was qualified, experienced, and able at the time of his appointment to competently represent the applicant in habeas proceedings for a death penalty case although he had never done so before. Counsel must be competent when appointed but need not represent the client competently. See Graves, 70 S.W.3d at 114. The applicant's attorney did not meet even the low standards set by the Court in Graves.
Habeas counsel claims not to have known that he was required by law to file a motion to be appointed counsel or a motion for a substitution of counsel. Article 11.071, the article under which habeas counsel was appointed, explains that appointed habeas counsel must file one of the two motions. See Act of June 7, 1995, 74th Leg., R.S., ch. 319, § 1, 1995 Tex. Gen. Laws 2764-65(current version at Tex. Code Crim. Proc. art. 11.071, § 2(e)). To be considered competent, at a minimum, counsel should be required to be knowledgeable about the contents of Article 11.071.
A habeas application must do no more than seek relief from the underlying judgment. Ex parte Kerr, 64 S.W.3d 414, 419 (Tex. Crim. App. 2002). But the issues ought to be, at a minimum, cognizable. And competent counsel ought to understand the difference between claims that must be raised on direct appeal or are waived and claims that are cognizable in habeas proceedings. Either habeas counsel understood and disregarded the requirement, or counsel did not understand the requirement
The State adds that habeas counsel wrote and presented a paper on habeas corpus law at an Advanced Criminal Law seminar held in 1998. (2) One would expect that an expert on habeas law would have understood that habeas is reserved for claims based on jurisdictional, constitutional, and fundamental rights that may not be raised on direct appeal. If counsel possessed this knowledge, he failed to apply it.
The State also claims that habeas counsel's affidavit shows that he understood what to look for in habeas review. He spoke with his client on one occasion. (3) He read the trial record. He talked to one of the applicant's trial attorneys. That is all. As counsel explains in his affidavit, the list of things he did not do is much longer.
I did not raise any claims in the petition that relied on facts outside of the trial record. I did not interview Mr. Rojas to obtain a social history from him because I knew this was not pertinent in Texas habeas corpus law. I did not explore his background by interviewing family members, close relatives, friends, or teachers for the same reason. I did not seek funds from the Texas Court of Criminal Appeals for investigative or expert assistance. I did not obtain releases from Mr. Rojas to facilitate the gathering of school records or mental health or other records, because I had met Mr. Rojas and, like everyone else, saw no sign that such information would be helpful on habeas corpus. I did not review any records pertaining to Mr. Rojas's mental health for the same reason. I did not file any Open Records Act requests seeking police reports and jail records because, once again, that did not, does not, seem pertinent under Texas habeas requirements, much as I might disagree with them. I did not interview the police officers who investigated the case and questioned Mr. Rojas. I did not review the district attorney's file on Mr. Rojas's case but much of that record was available to me through appellate counsel. I was very aware of the facts of the case and felt, in light of Texas habeas corpus law, that these areas of inquiry would not be fruitful avenues to explore. When I refer to Texas habeas corpus law, I mean the body of it as I know it, but also the primary rule of it, which is that the applicant must show facts and harm.
In addition to these omissions, counsel failed to deliver a copy of the habeas application to his client and even failed to notify his client when this Court denied relief.
Habeas counsel is required by Article 11.071 to conduct a thorough investigation. Article 11.071, section 3 states: "On appointment, counsel shall investigate expeditiously, before and after the appellate record is filed in the court of criminal appeals, the factual and legal grounds for the filing of an application for a writ of habeas corpus." Habeas counsel did no more than is required by appellate counsel on direct appeal. In effect, the applicant received two direct appeals, one of which was not reviewed on the merits, and no habeas review of his conviction.
The Court is in an awkward position, to be sure. We maintain the list of qualified attorneys for Article 11.071 proceedings. It is difficult to admit that mistakes have been made. Indeed, it is rare for a trial attorney to file a motion for new trial alleging that he was ineffective at trial. This potential conflict begs the question, should we really be maintaining this list? Perhaps the better course would be to have appointments for Article 11.071 proceedings made in the same way as for other death penalty proceedings.
Under Code of Criminal Procedure Article 26.052, the presiding judge of each administrative judicial region creates a local committee to make a list of qualified counsel for trials in which the State is seeking the death penalty and for direct appeals from the imposition of a death sentence. The standards for counsel appointed in these cases are adopted by the local selection committees with minimum standards set by the legislature. Tex. Code. Crim. Proc. art. 26.052 (d)(1) & (d)(2).
The minimum standards require that death penalty counsel
(A) be a member of the State Bar of Texas;
(B) exhibit proficiency and commitment to providing quality representation to defendants in death penalty cases;
(C) have at least five years of experience in criminal litigation;
(D) have tried to a verdict as lead defense counsel a significant number of felony cases, including homicide trials and other trials for offenses punishable as second or first degree felonies or capital felonies;
(E) have trial experience in:
(i) the use of and challenges to mental health or forensic expert witnesses; and
(ii) investigating and presenting mitigating evidence at the penalty phase of a death penalty trial; and
(F) have participated in continuing legal education courses or other training relating to criminal defense in death penalty cases.
Tex. Code Crim. Proc. art. 26.052 (d)(2). Once on the list, attorneys must continue to demonstrate their proficiency.
Not later than the second anniversary of the date an attorney is placed on the list of attorneys qualified for appointment in death penalty cases and each year following the second anniversary, the attorney must present proof to the committee that the attorney has successfully completed the minimum continuing legal education requirements of the State Bar of Texas, including a course or other form of training relating to the defense of death penalty cases. The committee shall remove the attorney's name from the list of qualified attorneys if the attorney fails to provide the committee with proof of completion of the continuing legal education requirements.
Tex. Code Crim. Proc. art. 26.052 (d)(4). This Court has appointed attorneys in Article 11.071 proceedings who have not met these minimum standards. See e.g., Graves, 70 S.W.3d at 120 n.4 ("We appointed [Graves's] first habeas counsel in October 1997. At that time, counsel had been out of law school for just under three years and had been licensed by the Texas Bar for just over two years").
Under the current system in Texas, a capital murder defendant is entitled to an attorney of a certain level of competence at trial and on direct appeal, but he is not so entitled in his habeas proceedings. There is a certain disturbing irony in the fact that habeas proceedings are where he may enforce his right to competent and effective counsel in the prior proceedings. Because the administrative districts already deal with appointments in death penalty cases for trial and direct appeal, it makes sense for the legislature to relieve this Court of the burden.
These arguments were presented to the Court by the applicant in pleadings filed only nine days after the United States Supreme Court denied certiorari in his federal case. A majority of the Court chose to deny the applicant's motion without, at the time, explaining why in a written opinion. No arguments the majority has presented convince me that the motion should have been denied. Judges on this Court have a right to disagree with the majority and to explain their reasons for doing so.
This Court approved habeas counsel's application to be on the list of capital habeas counsel. The Court appointed habeas counsel in the applicant's case. (4) In this case, we had no way to be certain that there were no cognizable and meritorious claims.
The Court denied relief without filing and setting this case for review and without issuing a published opinion explaining the decision. The boundaries of Article 11.071, section 2(e) have never been discussed by this Court. It is an issue of first impression, and the criminal jurisprudence of Texas could benefit from an explanation beyond "motion denied."
The Court incorrectly denied relief in Graves. It did so again in this case. I dissent.
Filed: February 12, 2003.
Do Not Publish.
1. The duty to file one of the two motions in federal court is found in article 11.071, under which habeas counsel was appointed. It seems that competent counsel, that is, counsel who is qualified, experienced, and able at the time of appointment, would have read the applicable article that set out the requirements of his representation.
I spoke with Leonard Rojas on only one occasion , for a short period of time, when he was in the Johnson County Courthouse for a proceeding related to his capital murder case. I introduced myself, gave him my business card, and briefly explained the habeas corpus process to him. As I recall-and this is my normal practice-I explained in detail but in lay terms-how his habeas corpus situation fit within the overall picture of the criminal proceedings against him. This would not have been a long explanation, lest the listener be lost in the details of what is, especially to a lay person, a complex procedure. I also remember briefly trying to ask Mr. Rojas if he knew anything outside the trial record that could help me, and he responded negatively. I never spoke with Mr. Rojas again. I never met with him on death row. I never wrote to him. I never consulted with Mr. Rojas about his case during my representation of his state habeas petition.
(emphasis added).