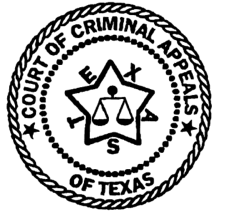 IN THE COURT OF CRIMINAL APPEALS
OF TEXAS
---
NO. 39,062-01
---
EX PARTE LEONARD URESTI ROJAS, Applicant
---
ON MOTION TO PROTECT APPLICANT'S RIGHT TO FEDERAL HABEAS REVIEW FROM JOHNSON COUNTY
---
Keller, P.J.,
filed a concurring opinion in which KEASLER, J., joined.
CONCURRING OPINION
I file this concurring opinion in response to Judge Price's dissenting statement.
A. Background
In 1996, applicant was convicted of capital murder. In 1997, David Chapman was appointed to represent applicant on an Article 11.071 (1) application. Applicant's conviction was affirmed on September 23, 1998 and his Article 11.071 application for writ of habeas corpus was denied on December 9, 1998. On March 23, 2001, a petition for habeas corpus was filed in federal district court. That petition was denied as untimely on September 7, 2001 and the Fifth Circuit affirmed on June 7, 2002.
On November 27, 2002, this Court received applicant's "Motion to Protect Applicant's Right to Federal Habeas Review." That motion sought a stay of execution, appointment of new state habeas counsel, and a reopening of state habeas proceedings for the purpose of resetting federal habeas timetables. This Court denied the motion on December 2, 2002. Applicant was executed on December 4, 2002.
B. Analysis
The dissent contends that counsel did not act as "competent" counsel under Article 11.071 in his actual representation of the applicant in two respects: (1) that counsel failed to effectively represent applicant in presenting his claims on state habeas, and (2) that counsel failed to protect applicant's right to federal habeas corpus review by failing to move for appointment of federal habeas counsel in accordance with former Article 11.071, §2(g). (2) The dissent also claims that counsel was unqualified due to several probated suspensions from the practice of law.
The dissent's contention regarding counsel's actual representation of applicant is not availing. The statutory reference to competent counsel in Article 11.071 applies only to the attorney's initial qualifications and does not apply to the final product of representation. (3) And while the statute in effect at the time might have conferred upon this Court the ability to grant a writ of mandamus requiring counsel to file the appropriate motion to invoke habeas jurisdiction in federal court, this Court was not notified of counsel's failure in that regard until the time for the federal court filing had long since passed. (4)
As for the dissent's contention that counsel was not competent due to his probated suspensions, the fact that the suspensions were probated indicates that the State Bar still found counsel to be competent to practice law, and the dissent does not offer any reason why counsel, if competent to practice law in general, would be incompetent to practice criminal law. Nor can one conclude that counsel was not competent from the fact that he had never before handled an Article 11.071 matter, as every attorney who handles Article 11.071 matters must at some point have handled one for the first time. The dissent concedes that counsel had presented a paper on habeas corpus at an advanced criminal law seminar in 1998.
Moreover, this Court's authority to grant a stay of an inferior court's order is derived from Art. V, Sec.5 of the Texas Constitution. If warranted, a stay will be granted to protect this Court's jurisdiction or enforce a judgment of this Court. (5) In the instant case, granting applicant a stay of execution would not have protected this Court's jurisdiction or enforced a judgment of the Court. We had no authority to grant a motion for stay of execution that was premised upon a groundless motion to reopen proceedings.
The dissent has not shown that we erred in initially appointing counsel in applicant's case, and to the extent that subsequent events reflect on counsel's ability, such events were not brought to this Court's attention until mere days before applicant's scheduled execution, despite the fact that the federal district court handed down its order time-barring applicant's federal petition over a year earlier, and the Fifth Circuit affirmed that order over five months before applicant was executed.
Nor are the equities in applicant's favor. Applicant made no effort to plead a recognized exception or equitable tolling in the federal habeas proceeding. Moreover, there has been no suggestion that viable cognizable grounds existed which counsel failed to raise in this Court.
Importantly, any jurisdiction this Court might have arguably had over applicant's claims expired upon his execution. See Freeman v. State, 11 S.W.3d 240 (Tex. Crim. App. 2000).
Finally, had the author of the dissent been present at conference when the Court decided this matter, the Court would have had the opportunity to discuss his arguments before applicant's execution. As it is, they come too late, serving no apparent legitimate purpose.
KELLER, Presiding Judge
Date filed: February 12, 2003
Do not publish
1. All references to articles refer to the Code of Criminal Procedure.
2. See Art. 11.071, §2(g)(1998).
3. Ex Parte Graves, 70 S.W.3d 103, 114 (Tex. Crim. App. 2002).
4. The current version of Article 11.071 confers upon this Court broad authority to protect a state habeas applicant's federal habeas remedies by adding the italicized language to what is now Article 11.071, §2(e):
If the court of criminal appeals denies an applicant relief under this article, an attorney appointed under this section to represent the applicant shall, not later than the 15th day after the date the court of criminal appeals denies relief or, if the case is filed and set for submission, the 15th day after the date the court of criminal appeals issues a mandate on the initial application for a writ of habeas corpus under this article, move to be appointed as counsel in federal habeas review under 21 U.S.C. Section 848(q) or equivalent provision or, if necessary, move for the appointment of other counsel under 21 U.S.C. Section 848(q) or equivalent provision. The attorney shall immediately file a copy of the motion with the court of criminal appeals, and if the attorney fails to do so, the court may take any action to ensure that the applicant's right to federal habeas review is protected, including initiating contempt proceedings against the attorney.
This amendment covers applications filed on or after September 1, 1999, see Acts 1999, 76th Leg., ch. 803, §11, and therefore, does not apply to applicant.
5. Ex Parte Lockhart, 868 S.W.2d 346, 346-347 (Tex. Crim. App. 1993).