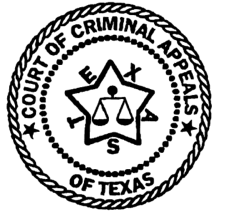 IN THE COURT OF CRIMINAL APPEALS
OF TEXAS
---
NO. 53,657-02
---
EX PARTE HECTOR LEYVA HERNANDEZ, Applicant
---
ON APPLICATION FOR A WRIT OF HABEAS CORPUS
FROM EL PASO COUNTY
---
Womack, J., filed a dissenting opinion.
First, I would deny relief because this point could have been raised on appeal. (The Court conclusively demonstrates this when it says, "Applicant is entitled to relief. Polk v. State, 693 S.W.2d 391 (Tex. Cr. App. 1985)." Ante at 2. Polk was an appeal.) "There is no valid reason why applicant could not have raised on direct appeal the … claim he asserts in this proceeding. It is well-settled 'that the writ of habeas corpus should not be used to litigate matters which should have been raised on direct appeal.' Ex parte Goodman, 816 S.W.2d 383, 385 (Tex. Cr. App. 1991); see Ex parte Groves, 571 S.W.2d 888, 890 (Tex. Cr. App. 1978) (habeas corpus does not lie as a substitute for an appeal)." Ex parte Gardner, 959 S.W.2d 189, 199 (Tex. Cr. App. 1998). Accord, e.g., Ex parte Ramos, 977 S.W.2d 616, 617 (Tex. Cr. App. 1998) ("Habeas corpus will not lie as a substitute for appeal").
A second reason I would deny relief is that the error of which the applicant complains was, at most, a violation of a statute (actually, our construction of a statute). Only last year we "conclude[d] that the violation of a procedural statute, even a 'mandatory' statute, is not cognizable on a writ of habeas corpus. Although article 1.13(c) of the Texas Code of Criminal Procedure states that the trial court 'must' appoint an attorney to represent a felony defendant before he may waive a jury trial, this statutory provision does not embody a constitutional or fundamental right. Because habeas relief under article 11.07 is available only for jurisdictional defects and violations of certain fundamental or constitutional rights, appellant's claim is not cognizable on a writ of habeas corpus." Ex parte McCain, 67 S.W.3d 204, 205 (Tex. Cr. App. 2002).
Our decisions on the cognizability of habeas claims have been in chaos for thirty-five years because this court persists in doing what it does today: ignoring its own precedents.
Even if this claim were cognizable on habeas corpus, I would deny relief because the holding in Polk is absurd. The applicant was convicted of murder. A person commits the offense of murder if he intentionally or knowingly causes the death of another, Penal Code section 19.02. Anything that in the manner of its use was capable of causing death was a deadly weapon, Penal Code section 1.07(a)(17). Therefore anything that was used to commit a murder was a deadly weapon. It is impossible to commit a murder without using a deadly weapon. Any verdict of guilty of murder is necessarily finding that the defendant used a deadly weapon, and should constitute authority for a trial court to find that a deadly weapon was used.
In this case we ignore two precedents that require us to deny habeas relief, while we follow one absurd precedent in which we reversed a judgment on appeal. I respectfully dissent.
En banc.
Delivered February 26, 2003.
Do Not Publish.