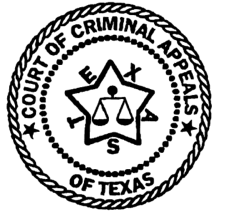 IN THE COURT OF CRIMINAL APPEALS
OF TEXAS
---
NO. 56,045-01
---
EX PARTE JACK CAMPBELL, Applicant
---
ON APPLICATION FOR LEAVE TO FILE
AN ORIGINAL PETITION FOR A
WRIT OF HABEAS CORPUS
FROM TRAVIS COUNTY
---
Womack, J., filed a statement respecting the denial of leave to file, joined by Meyers, Price, and Johnson, JJ.





The applicant alleges that, after being held in contempt of court for refusing to comply with the district court's order to answer questions posed by the grand jury, he was ordered to jail and fined $500, but he was "released on personal recognizance and the Trial Court set bond at $2500.00. Accordingly, [he and another applicant] are illegally restrained in their liberty." (1) His allegation may not be correct as a matter of law, according to our decision in Ex parte Eureste, 725 S.W.2d 214 (Tex. Cr. App. 1986).

Eureste was a contemnor who was arrested for failure to pay a fine that was levied in contempt after he refused to deliver documents in response to a grand jury's subpoena. We issued a writ of habeas corpus on his application presented to us as an original matter. Later we learned that he had been released on a personal "appeal" bond in the district court. This was irregular, since there was no appeal. We held that because he was not under restraint by confinement or a valid bond, habeas corpus would not lie.

We pointed out "the proper course of review from a contempt order entered by a district court," which is original application to this court for a writ of habeas corpus. (2) If we issued the writ and return was made, we could order the applicant's release on bail under Article 11.32 of the Code of Criminal Procedure. (3) We also said, "The district court, either before the filing of the habeas application or after the issuance of the writ by the Court, was without authority to permit bail, and approve the bond." (4)

This applicant may not be identically situated, since I am not informed that his bond purports to be an appeal bond when no appeal is pending. But Article 11.32 certainly suggests that in matters of habeas corpus, the question of bail is for the court that issues the writ. At this time, it appears that the applicant is not confined and that he does not seek bail from this court. It would be difficult to say that he clearly is so restrained that we should issue the writ.





En banc.

Delivered June 18, 2003.

Do Not Publish.

1. Motion for Leave to File, at 3.

Id., at 216.

3. "Article 11.32, V.A.C.C.P., provides:

'When the return of the writ has been made, and the applicant brought before the court, he is no longer detained on the original warrant of process, but under the authority of habeas corpus. The safekeeping of the prisoner, pending the examination or hearing is entirely under the direction and authority of the judge or the court issuing the writ, or to which return is made. He may be bailed from day to day, or be remanded to the same jail from whence he came, or to any other place of safekeeping under the control of the judge or court, till the case is finally determined.'" Ibid. (emphasis in original). Ibid.