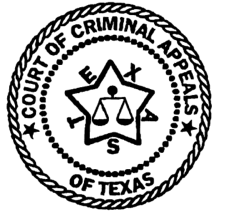 IN THE COURT OF CRIMINAL APPEALS
OF TEXAS
---
NO. 56,045-04 & 56,046-04
---
EX PARTE JACK CAMPBELL & CATHY DEWITT, Applicants
---
ORIGINAL APPLICATIONS FOR WRITS OF HABEAS CORPUS
FROM TRAVIS COUNTY
---
Womack, J., filed a statement dissenting from the order of the Court, in which Price, Johnson, and Cochran, J.J., joined.
I agree that Judge Lynch should be ordered to file a written response to the applicants' claims (which I think is the intended meaning of, "Judge Lynch's written response to the applicant's claims shall be filed"). I agree that the applicants (which I think is the intended meaning of "the applicant's") should provide the Court a record of the proceedings (which I think is meant by "transcription"). I would do this after granting leave to file the applications for writs of habeas corpus.
Since the Court has not granted that leave, I do not understand the source of its authority to do as it purports to do when it grants "the applicant's request for bail" (which I take to mean "the applicants' request for bail") and orders, "Each of the applicant's are directed released" (which I take to mean, "Each of the applicants is directed released"). If we had issued the writ, our authority would be Article 11.32 of the Code of Criminal Procedure. (1) But the Court did not issue the writ.
If the Court does have authority to do as it has done, I believe that it should not make each applicant's bond subject to the approval of the 167th District Court, and direct it to be posted with that court, since it is that court that is alleged to be restraining the applicants illegally. That surely is the reason why Article 11.32 gives the question of bail to the habeas court, and not to the habeas respondent. (I wish to emphasize that I have every faith and confidence in the uprightness of the Judge of the 167th Judicial District Court, which are based on long personal and professional acquaintance with him. It is only our order that I think is incorrect.)
En banc.
Filed June 24, 2003 (substituting for statement of June 23, 2003).
Do Not Publish.
1. "When the return of the writ has been made, and the applicant brought before the court, he is no longer detained on the original warrant of process, but under the authority of habeas corpus. The safekeeping of the prisoner, pending the examination or hearing is entirely under the direction and authority of the judge or the court issuing the writ, or to which return is made. He may be bailed from day to day, or be remanded to the same jail from when he came, or to any other place of safekeeping under the control of the judge or court, till the case is finally determined."