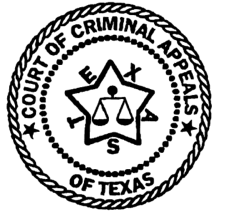 IN THE COURT OF CRIMINAL APPEALS
OF TEXAS
---
NO. 71,487
---
JOHN AVALOS ALBA, Appellant
v.
THE STATE OF TEXAS
---
ON DIRECT APPEAL
FROM COLLIN COUNTY
---
Meyers, J., delivered the unanimous opinion of the Court.



O P I N I O N



In May 1992, a jury convicted appellant of capital murder. Tex. Penal Code Ann. § 19.03(a). Pursuant to the jury's answers to the special issues set forth in Texas Code of Criminal Procedure Article 37.071(b), the trial judge sentenced appellant to death. Art. 37.071(e). (1) This Court affirmed appellant's conviction and sentence on direct appeal. Alba v. State, 905 S.W.2d 581 (Tex. Crim. App. 1995), cert. denied, 516 U.S. 1077 (1996). Subsequently, the Fifth Circuit vacated appellant's sentence. Alba v. Johnson, 232 F.3d 208 (5th Cir. 2000). At the completion of appellant's March 2001 new trial on punishment, the jury again answered the punishment questions in such a way that the trial court sentenced appellant to death. See Art. 37.0711, §§ 3(b), (e), and (g). Appellant raises five points of error. We affirm.

In his first point of error, appellant claims that the trial court erred in refusing to grant his motion for continuance, which was based upon extensive publicity regarding the recent escape of seven inmates from the Connally prison unit. (2) Although appellant's offense had no connection to offenses allegedly committed by the so-called "Connally Seven" (also referred to as the "Texas Seven"), he asserts that this publicity had the capacity to so influence the venire that the selection of an impartial jury would not be possible. Appellant recognizes that a change of venue is usually the remedy for inflammatory local news coverage. However, he asserts that when the coverage is statewide, and there is a reasonable likelihood that the coverage will wane in the reasonably near future, then granting a continuance for a reasonable period of time counters any jury prejudice arising from harmful publicity. We considered this argument in Lopez v. State, 628 S.W.2d 77 (Tex. Crim. App. 1982), where a student was on trial for murdering his high school principal. Lopez asked for a continuance, arguing that the jury panel was tainted by adverse publicity from a similar case where a student killed his junior high school teacher.

The trial court's ruling on a motion for continuance is reviewed for an abuse of discretion. Heiselbetz v. State, 906 S.W.2d 500, 511 (Tex. Crim. App. 1995); see also Art. 29.03 (providing that a criminal action may be continued upon sufficient cause shown). To establish an abuse of discretion, there must be a showing that the defendant was actually prejudiced by the denial of his motion. Heiselbetz, 906 S.W.2d at 511. In Lopez, no witnesses were heard and there was no showing that the jurors were biased by the publicity. We held that the denial of the motion for continuance was not an abuse of discretion. Lopez, 628 S.W.2d at 80-81.

Similarly in the case before us, appellant presented no witnesses at the pretrial hearing on the motion for continuance but simply argued that the jury would be biased because the publicity was pervasive. The trial court overruled the motion, informing appellant that he could question the potential jurors regarding any possible bias on the issue, and thereafter have any biased jurors removed for cause. The judge also informed the parties that he would be willing to discuss the inclusion of an instruction in the charge should they feel it necessary. On appeal, appellant points to no venirepersons he questioned on the topic and no prejudice he uncovered. Because appellant has failed to show that he was actually prejudiced by the trial court's denial of his motion for continuance, we will not hold that the court abused its discretion in denying the motion. Point of error one is overruled.

In his second through fifth points of error, appellant asserts that the trial court erred in allowing four witnesses, including a police officer, two prosecutors, and a former co-worker of the victim, to testify to appellant's negative reputation as a peaceful and law-abiding citizen without first requiring the State to lay the proper predicate for the testimony. Appellant specifically argues that the State failed to establish that any of these witnesses had sufficiently conversed with "members of the community" so that they might form an opinion as to appellant's reputation. See Tex. R. Evid. 405; Adanandus v. State, 866 S.W.2d 210, 225-26 (Tex. Crim. App. 1993), cert. denied, 510 U.S. 1215 (1994); Turner v. State, 805 S.W.2d 423, 429 (Tex. Crim. App.), cert. denied, 502 U.S. 870 (1991).

At trial, however, appellant objected to each witness's testimony on the basis that the testimony involved appellant's reputation in the community in the 1970's and 1980's. In other words, he objected that the witnesses' testimony was too remote to be probative of appellant's reputation at the time of this re-trial in February 2001. But see Anderson v. State, 717 S.W.2d, 622, 633 (Tex. Crim. App. 1986) (explaining that it is not necessary for the State to prove that its witness based his opinion of the appellant's reputation for being peaceful and law-abiding upon only current observations and conversations with other members of the community).

Because the complaints raised on appeal do not comport with the complaints made at trial, we need not address them. Tex. R. App. P. 33.1; Ibarra v. State, 11 S.W.3d 189, 197 (Tex. Crim. App. 1999), cert. denied, 531 U.S. 828 (2000); see also related discussion in Robles v. State, 830 S.W.2d 779, 784 (Tex. App.- Houston (1st Dist.) 1992, pet. ref'd) (noting that objections based upon remoteness go to the weight, not the admissibility, of the testimony). Points of error two through five are overruled.

We affirm the judgment of the trial court.





Delivered: April 16, 2003

Do Not Publish

1. Unless otherwise indicated all future references to Articles refer to the Code of Criminal Procedure.

2. Defense counsel also asserted at trial that he needed a continuance in order to investigate additional extraneous offenses about which the State had recently informed him. Because appellant does not argue this reason on appeal, we will not review the propriety of the trial court's decision regarding it.

See Tex. R. App. P. 38.1(h).