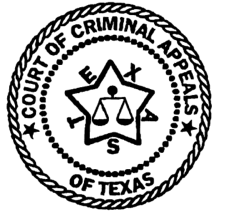 IN THE COURT OF CRIMINAL APPEALS
OF TEXAS
---
NO.73,012
---
v.
THE STATE OF TEXAS
---
ON DIRECT APPEAL
FROM DALLAS COUNTY
---
The opinion was delivered Per curiam. WOMACK and JOHNSON, JJ., concurred in the result.
O P I N I O N
Appellant was convicted of capital murder. On original submission, we affirmed the trial court's judgment. In a motion for rehearing, appellant complained that we erred in resolving point of error twelve, regarding his request for a lesser-included offense instruction on deadly conduct. We granted rehearing. We now withdraw the portion of our opinion discussing point of error twelve and substitute this opinion. We leave the remainder of our opinion on original submission intact, and we affirm.
Under Texas Penal Code §22.05, a person commits deadly conduct if he recklessly engages in conduct that places another in imminent danger of serious bodily injury or if "he knowingly discharges a firearm at or in the direction of . . . one or more individuals." (1) Assuming deadly conduct is a lesser-included offense of capital murder, we turn now to the second step of the inquiry for determining whether to submit a lesser-included offense: whether the defendant, if guilty, is guilty only of the offense of deadly conduct. In Jackson v. State, we held that a defendant would not be entitled to a lesser-included offense instruction on aggravated assault in a murder prosecution, because if the victim dies, the defendant cannot show that if guilty, he is guilty only of aggravated assault. (2)
The evidence that appellant claims would show that he was guilty only of deadly conduct is his claim at trial that he walked into the bank unaware that he had a gun in his pocket and then "remembered" that he had it when the police officer working in the bank asked him what was in his hand. He claimed that he tried to pull the gun only to "get rid of it," and in the ensuing struggle, he shot the officer. This testimony, however, would not entitle appellant to an instruction on deadly conduct. Appellant pointed his gun at the officer and shot him several times while he was on the ground outside the bank. (3) Appellant admitted that he was aware of the risks involved in pulling a gun in a crowded bank in front of a police officer. This testimony shows that appellant was at least reckless as to the risk of causing the victim's death, and appellant does not deny that he actually caused the victim's death. By his own testimony, then, appellant was at least guilty of manslaughter, under Penal Code §19.04. (4) Under the rationale of Jackson, appellant was not entitled to a lesser-included offense instruction on deadly conduct when the evidence showed him to be guilty of at least some form of homicide. The trial court did not err in refusing to give such an instruction. Point of error twelve is overruled.
Date delivered: June 25, 2003
Do Not Publish
1. TEX. PEN. CODE §22.05(a) & (b)(1).
2. 992 S.W.2d 469, 474-475 (Tex. Crim. App. 1999)(explaining that a "murder defendant is not entitled to an instruction on the lesser included offense of aggravated assault when the evidence showed him to be, at the least, guilty of a homicide")(citing Forest v. State, 989 S.W.2d 365, 368 (Tex. Crim. App. 1999)(holding that as "there was no evidence that the appellant was guilty of anything less than some form of murder[, he] was not entitled to an instruction on aggravated assault")).
3. The struggle took the appellant and the officer through the window of the bank.
4. "A person commits [manslaughter] if he recklessly causes the death of an individual." TEX. PEN. CODE §19.04(a).