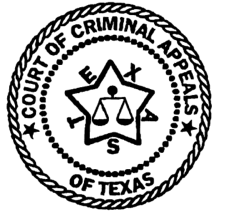 IN THE COURT OF CRIMINAL APPEALS
OF TEXAS
---
NO. 74,241
---
CALVIN EUGENE KING, Appellant
v.
THE STATE OF TEXAS
---
ON DIRECT APPEAL
FROM JEFFERSON COUNTY
---
Per Curiam.
O P I N I O N
This is a direct appeal from the trial court's denial of a motion seeking forensic DNA testing under Chapter 64 of the Texas Code of Criminal Procedure. The appeal was submitted to this Court September 11, 2002. The appellant was executed September 25, 2002.
The appellant's death occurred after perfection of appeal but before issuance of the mandate. Under such circumstances, the appeal will be permanently abated. See Tex. R. App. P. 7.1(a)(2).
Delivered: February 26, 2003.
Do Not Publish.