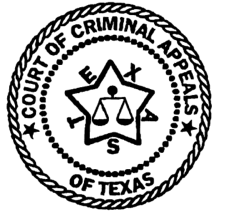 IN THE COURT OF CRIMINAL APPEALS
OF TEXAS
---
NO.74,488
---
WILLIAM WESLEY CHAPPELL, Appellant
v.
THE STATE OF TEXAS
---
ON DIRECT APPEAL
FROM TARRANT COUNTY
---
Per curiam.
The appellant was convicted of capital murder and sentenced to death on October 10, 1996. (1) On October 17, 2002, the appellant filed a motion in the trial court for post-conviction DNA testing pursuant to Code of Criminal Procedure article 64.01. The trial court denied the motion, and the appellant appealed the ruling to this court. On November 20, 2002, the appellant's sentence of death was executed by the Texas Department of Criminal Justice. Therefore, we permanently abate his appeal.
EN BANC.
DELIVERED June 4, 2003.
DO NOT PUBLISH.
1. Tex. Penal Code sec. 19.03(a); Tex. Code Crim. Proc. art. 37.071.