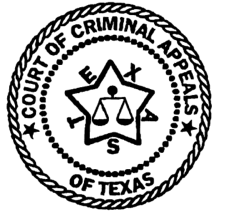 IN THE COURT OF CRIMINAL APPEALS
OF TEXAS
---
NO. 74,529
---
EX PARTE GERALD DWAIN CRAYTON, Applicant
---
ON APPLICATION FOR A WRIT OF HABEAS CORPUS
FROM DALLAS COUNTY
---
Per Curiam.
O P I N I O N
This is a post-conviction application for a writ of habeas corpus forwarded to this Court pursuant to Article 11.07, V.A.C.C.P.
Applicant was convicted of aggravated assault with a deadly weapon, and punishment was assessed at seven years confinement and a $ 300 fine.
Applicant did not appeal his conviction.
Applicant contends, inter alia, that his plea of guilty was involuntary because his counsel misinformed him that the judge could place him on community supervision release ("shock probation") if he pleaded guilty to this offense. The trial court has entered findings, supported by the record, that Applicant relied on counsel's misinformation regarding community supervision eligibility in entering his plea of guilty. Since the judgment contained a deadly weapon finding, the judge could not have placed Applicant on community supervision release. See Art. 42.12 §§ 3g(a)(2), 6(a)(1), V.A.C.C.P.. A plea of guilty is rendered involuntary if induced by erroneous advice from counsel regarding eligibility for probation. See Ex Parte Battle, 817 S.W.2d 81 (Tex. Crim. App. 1991). Applicant is entitled to relief.
Relief is granted. The judgment in cause number 0015129 in the 282nd Judicial District Court of Dallas County is set aside and Applicant is remanded to answer the charges against him.
Applicant's remaining claims are dismissed as moot.
Copies of this opinion shall be sent to the Texas Department of Criminal Justice, institutional and pardons and paroles divisions.
DELIVERED: January 15, 2003
DO NOT PUBLISH