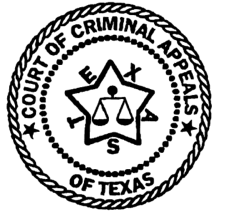 IN THE COURT OF CRIMINAL APPEALS
OF TEXAS
---
NO. 74,531
---
EX PARTE GARY WAYNE WARNER, Applicant
---
ON APPLICATION FOR A WRIT OF HABEAS CORPUS
FROM DALLAS COUNTY
---
Per Curiam.
O P I N I O N
This is a post-conviction application for writ of habeas corpus filed pursuant to the provisions of Article 11.07, V.A.C.C.P. Applicant was convicted of aggravated assault and was sentenced to life in prison. This appeal of this conviction was dismissed. Warner v. State, No. 05-99-00216-CR (Tex.App - Dallas, opinion delivered February 5, 2001).
In the instant application, Applicant contends that his counsel at his adjudication hearing was ineffective because counsel failed to notice and point out to the sentencing court that one of the two enhancement allegations in the indictment had been dropped by the state as part of applicant's initial plea bargain. The record confirms that the state dropped the second enhancement allegation when applicant was placed on deferred adjudication and that applicant was admonished that he faced a punishment range from 2 to 20 years. The trial court finds that counsel was ineffective and recommends that relief be granted. We agree.
Relief is granted. The sentence in cause number F94-03219-I from the Criminal District Court # 2 of Dallas County is vacated and Applicant is ordered remanded to the custody of the Dallas County Sheriff for resentencing consistent with this opinion.
Copies of this opinion shall be sent to the Texas Department of Criminal Justice, Institutional Division, Paroles Division, and the Board of Pardons and Paroles.
DELIVERED: January 15, 2003
DO NOT PUBLISH