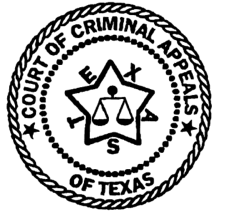 IN THE COURT OF CRIMINAL APPEALS
OF TEXAS
---
NO. 74,532
---
EX PARTE JAIME CHAVEZ, Applicant
---
ON APPLICATION FOR A WRIT OF HABEAS CORPUS
FROM DALLAS COUNTY
---
Per Curiam.
O P I N I O N
This is a post-conviction application for a writ of habeas corpus filed pursuant to Article 11.07, V.A.C.C.P. Applicant was convicted of possession of more than 400 grams of methamphetamine with intent to deliver and punishment was assessed at fifteen years imprisonment. This conviction was affirmed, Chavez v. State, No. 05-00-1816-CR (Tex.App. - Dallas, delivered February 12, 2002, no pet.).
Applicant contends that newly discovered evidence shows that he is actually innocent. The trial court has entered findings, supported by the record, that the only evidence at trial refuting applicant's testimony that he did not know that an opaque bag in his presence contained methamphetamine came from the testimony of a confidential informant, that the informant has recanted that testimony, saying it was false, and that it is probable that the verdict would be different on retrial. The State does not oppose the granting of relief. Applicant is entitled to relief. Elizondo v. State, 947 S.W.2d 202 (Tex. Crim. App. 1996).
Relief is granted. The judgment in cause number F-0045763-PV in the 292nd Judicial District Court of Dallas County is set aside, and applicant is remanded to answer the charges against him.
Copies of this opinion shall be sent to the Texas Department of Criminal Justice, institutional and pardons and paroles divisions.
DELIVERED: January 15, 2003
DO NOT PUBLISH
Womack, J., dissents