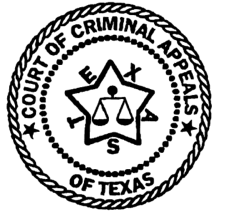 IN THE COURT OF CRIMINAL APPEALS
OF TEXAS
---
NO. 74,534
---
EX PARTE RONALD ALAN BURKS, Applicant
---
ON APPLICATION FOR A WRIT OF HABEAS CORPUS
FROM HARRIS COUNTY
---
Per Curiam.
O P I N I O N
This is a post-conviction application for a writ of habeas corpus filed pursuant to Article 11.07, V.A.C.C.P. Applicant was convicted of tampering with a governmental record and punishment was assessed at three years imprisonment. Appeal from this conviction was dismissed for lack of an adequate notice of appeal, Burks v. State, No. 14-02-201-CR (Tex.App. - Houston [14th], delivered March 28, 2002, no pet.).
Applicant contends that his sentence is illegal. The trial court has entered findings that the record Applicant tampered with was "an order of the court for installment agreement." Tampering with a governmental record is a state jail felony when done with intent to defraud and harm another unless the record tampered with is "a license, certificate, permit, seal, title, letter of patent, or similar document issued by government, by another state, or by the United States." V.T.C.A. Penal Code, § 37.10(c). A court order does not fall within this class of documents, and no enhancements were alleged or found, so the punishment assessed exceeds that authorized by law. Because punishment was assessed pursuant to a plea agreement, the conviction must be set aside rather than remanded for a new assessment of punishment. Applicant is entitled to relief.
Relief is granted. The judgment in cause number 895513 in the 248th Judicial District Court of Harris County is set aside, and Applicant is remanded to answer the charges against him.
Copies of this opinion shall be sent to the Texas Department of Criminal Justice, institutional and pardons and paroles divisions.
DELIVERED: January 15, 2003
DO NOT PUBLISH