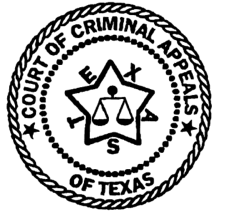 IN THE COURT OF CRIMINAL APPEALS
OF TEXAS
---
NO. 74,543
---
EX PARTE DOUGLAS WAYNE RATLIFF, Applicant
---
ON APPLICATION FOR A WRIT OF HABEAS CORPUS
FROM COLLIN COUNTY
---
Per Curiam.
O P I N I O N
This is an application for a writ of habeas corpus forwarded to this Court pursuant to the provisions of Article 11.07, § 3, et seq., V.A.C.C.P. On January 17, 1991, Applicant was found guilty of burglary of a building and sentenced to ten years confinement. As a part of the punishment, Applicant participated in the Special Alternative Incarceration Program, and subsequently, the trial court suspended the sentence and placed him on community supervision for a period of ten years. On March 22, 1993, the trial court revoked community supervision and assessed punishment at confinement for ten years. The trial court ordered the punishment in this cause to run concurrently with cause number 366-80026-91, and consecutively with cause numbers 366-80951-90, 366-80952-90, 36680953-90, and 366-80954-90. No appeals were taken from any of the proceedings.
Applicant contends that the order cumulating this sentence with those assessed in the four above referenced cause numbers violates his protection against double jeopardy because he had already begun serving time on this cause when the order was entered. A cumulation order entered after a defendant has commenced serving his sentence violates double jeopardy provisions. See Ex Parte Barley, 842 S.W.2d 694, 695 (Tex. Crim. App. 1992). Applicant began serving a portion of this sentence before he was released to mandatory supervision, thus the subsequent cumulation order was improper. See id.
Relief is granted to the extent that the order cumulating the sentence in cause number 366-80027-91 with other sentences is ordered deleted, thus causing this sentence to run concurrently with those listed within that order.
DELIVERED: January 22, 2003
DO NOT PUBLISH