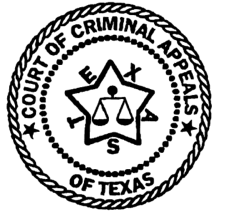 IN THE COURT OF CRIMINAL APPEALS
OF TEXAS
---
NO. 74,550
---
EX PARTE RICKY JERMAIN HILL, Applicant
---
ON APPLICATION FOR A WRIT OF HABEAS CORPUS
FROM FORT BEND COUNTY
---
Per Curiam.
O P I N I O N
This is a post-conviction application for writ of habeas corpus filed pursuant to the provisions of Article 11.07, V.A.C.C.P. Applicant was convicted of aggravated robbery and was sentenced to 30 years in prison. No appeal was taken from this conviction.
In his present application, Applicant contends that he is not receiving credit for all of the time that he spent in jail prior to trial. The record reflects that, shortly after his release on bond in this case, applicant was arrested in Harris County on other charges. Applicant's bond was revoked and a detainer was lodged against him with Harris County officials. For the next year, applicant was transferred back and forth between Harris and Fort Bend County jails. Each time he was returned to Harris County, a Fort Bend County detainer was in place, so Applicant was continuously in custody for this offense from February 23, 1993, until he pleaded guilty on June 27, 1994. Applicant has received credit for some of this time, but not all of it. Applicant is entitled to relief.
Habeas corpus relief is granted to the extent that in cause number 24186A from the 268th Judicial District Court of Fort Bend County, the Texas Department of Criminal Justice, Institutional Division, is ordered to grant Applicant credit for the above-mentioned time period.
Copies of this opinion shall be sent to the Texas Department of Criminal Justice, Institutional Division, Paroles Division, and Board of Pardons and Paroles Division.
DELIVERED: JANUARY 29, 2003
DO NOT PUBLISH