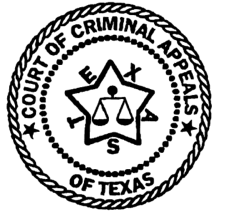 IN THE COURT OF CRIMINAL APPEALS
OF TEXAS
---
NO. 74,551
---
EX PARTE RICARDO SALINAS, Applicant
---
ON APPLICATION FOR A WRIT OF HABEAS CORPUS
FROM MEDINA COUNTY
---
Per Curiam.
O P I N I O N
This is an application for a writ of habeas corpus which was transmitted to this Court pursuant to Article 11.07, § 3, V.A.C.C.P. Applicant was convicted of the felony offense of driving while intoxicated and the punishment was assessed at confinement for four years. No appeal was taken from this conviction.
In the present application it is contended, inter alia, that Applicant was denied due process of law by being notified that he would be reviewed by the appropriate officials of the Board of Pardons and Paroles for release to Mandatory Supervision in January 2002. However, he was notified by that body on October 26, 2001, that he had been reviewed and denied with his next review set for January 2003. Thus, he was not accorded a meaningful opportunity to be heard by the Board's cutting short the time he would have to submit relevant information relating to his release to that Board. Ex parte Shook, 59 S.W.3d 174, 176 (Tex. Crim. App. 2001).
Accordingly, Applicant is entitled to relief. The Parole Board should, as soon as practical, again consider Applicant for mandatory supervision release and provide him with timely notice that such reconsideration will occur.
DELIVERED: JANUARY 29, 2003
DO NOT PUBLISH