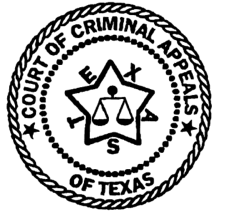 IN THE COURT OF CRIMINAL APPEALS
OF TEXAS
---
NOS. 74,555 & 74,556
---
EX PARTE BETTY ANN JENKINS, Applicant
---
ON APPLICATIONS FOR WRIT OF HABEAS CORPUS
FROM DALLAS COUNTY
---
Per Curiam.
O P I N I O N
These are post-conviction applications for writ of habeas corpus filed pursuant to Article 11.07, V.A.C.C.P. Applicant was convicted of two counts of possession of cocaine with intent to deliver. Punishment was assessed at fifteen years imprisonment and a $2,000 fine in each cause. No appeal was taken from these convictions.
Applicant contends that her guilty pleas were induced by false accusations made by an informant working with the police. The trial court has entered findings, supported by the record, that Applicant was induced to plead guilty to these charges by false allegations made by such an informant. Applicant is entitled to relief.
Relief is granted. The judgments in cause numbers F0151641-WM and F0151642-TM in the 194th Judicial District Court of Dallas County are set aside, and Applicant is remanded to answer the charges against her.
Copies of this opinion shall be sent to the Texas Department of Criminal Justice, institutional and pardons and paroles divisions.
DELIVERED: February 5, 2003
DO NOT PUBLISH