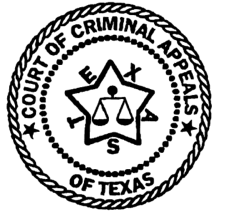 IN THE COURT OF CRIMINAL APPEALS
OF TEXAS
---
NO. 74,558
---
EX PARTE RUBEN MIGUEL BUCKNER, Applicant
---
ON APPLICATION FOR A WRIT OF HABEAS CORPUS
FROM TARRANT COUNTY
---
Per Curiam.
O P I N I O N
This is a post-conviction application for a writ of habeas corpus forwarded to this Court pursuant to Article 11.07, V.A.C.C.P. Applicant was convicted of sexual assault of a child, indecency with a child by contact, and indecency with a child by exposure. Punishment was assessed at sixty, thirty, and twenty years imprisonment, respectively. His convictions were affirmed. Buckner v. State, No. 02-96-00566-CR (Tex. App. -- Fort Worth, delivered February 4, 1999, pet. ref'd).
Applicant contends, inter alia, that his sentences were improperly enhanced because the prior conviction used for enhancement was not a final conviction. A claim that the sentence imposed exceeds the statutory maximum may be raised at any time because such an "illegal" sentence is not authorized by law. See Ex parte Pena, 71 S.W.3d 336, 337 at n. 2 (Tex.Crim.App. 2002).
Applicant was convicted of two second degree felonies and one third degree felony, and his punishment was enhanced with one prior conviction. The record reflects that Applicant committed the instant offenses on February 12, 1995. The judgment in the prior conviction was entered on November 22, 1993, an appeal was filed, and mandate issued on July 31, 1995. A conviction which has been appealed is not final until the appellate court issues its mandate. See Beal v. State, S.W.3d (Tex. Crim. App. No. 0519-01, delivered December 18, 2002). Thus, the prior conviction could not have been used to enhance the punishment.
Relief is granted. The judgment in cause number 0577732D in the 213th Judicial District Court of Tarrant County is vacated and the cause is remanded to the trial court for a new assessment of punishment. A copy of this opinion will be forwarded to the Texas Department of Criminal Justice, Institutional Division.
Applicant's remaining claim is denied.
DELIVERED: February 5, 2003
DO NOT PUBLISH