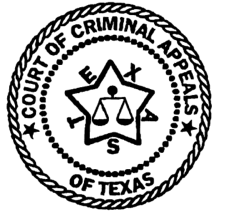 IN THE COURT OF CRIMINAL APPEALS
OF TEXAS
---
NO. 74,562
---
EX PARTE GARY WAYNE LOWE, Applicant
---
FROM THE 71
st DISTRICT COURT
OF HARRISON COUNTY
---
Holcomb, J., delivered the opinion of the unanimous Court.
OPINION
This habeas corpus case was brought under Article 11.07. (1) On January 11, 1988, applicant pled guilty to aggravated sexual assault and was sentenced to imprisonment for life. See Tex. Pen. Code § 22.021. The indictment alleged that:
"Gary W. Lowe, on or about the 7th day of November 1987 ... did ... intentionally and knowingly cause the penetration of the sexual organ of Natasha Mitchell, a child who was ... younger than 17 years of age and not the spouse of defendant, by inserting his finger into her sexual organ and the defendant did ... by his acts and words place Natasha Mitchell in fear that death and serious bodily injury would be imminently inflicted on [her]."
Applicant did not appeal.
On November 18, 2002, applicant filed a pro se application for a writ of habeas corpus in the convicting court, in which application he alleged that he had been denied his right to the effective assistance of counsel. More specifically, applicant alleged that: (1) he had filed a motion, in the convicting court, for DNA testing under Article 64.01; (2) the convicting court had held a hearing on that motion; (3) "the [convicting] court, after the introduction of evidence and argument of counsel, [had] found [that] the State did not possess any evidence regarding the case that could be subjected to DNA examination"; (4) his counsel had failed to file a notice of appeal of the convicting court's DNA finding and had failed to notify him "of the time limit for filing an appeal"; and (5) no one had notified him of the convicting court's DNA finding until more than thirty days after such finding, making a timely appeal impossible. It appears that, for relief, applicant sought an out-of-time appeal of the convicting court's DNA finding.
On December 2, 2002, the convicting court forwarded applicant's application to this Court for our consideration. On February 5, 2003, we ordered the application filed and set for submission to determine whether applicant was entitled to the relief he sought.
After further review of applicant's application, we conclude that his claim is without merit. The record supports the convicting court's finding that the State possesses no relevant evidence that could be subjected to DNA testing. Accordingly, applicant's request for relief is denied.
DELIVERED APRIL 2, 2003
DO NOT PUBLISH
1. All references to articles are to those in the Texas Code of Criminal Procedure.