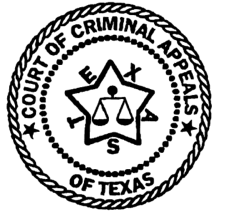 IN THE COURT OF CRIMINAL APPEALS
OF TEXAS
---
NO. 74,572
---
EX PARTE IGNACIO RODRIGUEZ, Applicant
---
ON APPLICATION FOR A WRIT OF HABEAS CORPUS
FROM WEBB COUNTY
---
Per Curiam.
O P I N I O N
This is an application for a writ of habeas corpus transmitted to this Court pursuant to the provisions of Article 11.07, et seq., V.A.C.C.P. Applicant was convicted of aggravated robbery upon his plea of guilty with punishment assessed at confinement for ten years. No direct appeal was taken.
In this application it is contended that the plea was involuntarily entered because he was misled by his attorney, the State and the trial court to believe that he would be eligible for parole consideration in one quarter of the sentence assessed including his earned good time when, in fact, the State's agreement to drop the affirmative finding of use or exhibition of a deadly weapon during the commission of the offense, and their subsequent dropping of the finding, would not cause his parole eligibility calculation to be any different given the fact of the aggravated robbery conviction. The trial court has found that Applicant relied on the misadvice which was an affirmative element of the plea bargain, to his detriment. The trial court finds that the plea was not freely and voluntarily entered. Finally, based on these findings, the trial court recommends that relief be granted.
We agree that the record shows Applicant to be entitled to relief. Applicant would not be eligible for parole consideration in the amount of time specified within the plea bargain agreement. The State, in its answer, admits that parole eligibility was a factor which led to the plea of guilty even though its answer asserts this was the least important factor. Applicant is entitled to relief. Ex parte Stephenson, 722 S.W.2d 426 (Tex. Crim. App. 1987).
Accordingly, the judgment of conviction in cause number 2000-CRR00-256-D3 from the 341st District Court of Webb County is vacated and set aside. Applicant is ordered remanded to the custody of the Sheriff of Webb County to answer the charging instrument.
DELIVERED: February 12, 2003
DO NOT PUBLISH