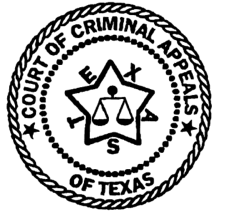 IN THE COURT OF CRIMINAL APPEALS
OF TEXAS
---
NO. 74,573
---
EX PARTE GEORGE L. HARTLEY, Applicant
---
ON APPLICATION FOR A WRIT OF HABEAS CORPUS
FROM TARRANT COUNTY
---
Per Curiam.
O P I N I O N
This is an application for a writ of habeas corpus transmitted to this Court pursuant to Article 11.07, § 3, et seq., V.A.C.C.P. Applicant was convicted of the offense of driving while intoxicated with punishment assessed at confinement for eight years. No appeal was taken from this conviction.
In the present application Applicant contended, inter alia, that he had been notified of a review date for release to Mandatory Supervision, but that the review was actually conducted some time prior to the date of which he received notice. Following remand, the trial court gathered evidence relative to that claim and, following that investigation, recommended that relief be granted in the form of a review for release to Mandatory Supervision with proper notice in advance. We agree with the recommendation in that the record supports both the factual finding and that recommendation because it shows that the review for such release occurred at least a month prior to the date contained in the notification thus restricting Applicant's right to provide positive information in his own behalf. Applicant is entitled to relief. Ex parte Shook, 53 S.W.3d 174 (Tex. Crim. App. 2001).
Accordingly, the appropriate officials of the Texas Department of Criminal Justice and those of the Texas Board of Pardons and Paroles shall review Applicant for release to Mandatory Supervision following notification to Applicant of the date of review with the review being conducted during the month for which notification was given. All other contentions are denied.
Date Delivered: February 12, 2003
DO NOT PUBLISH