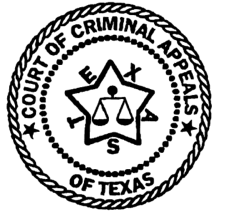 IN THE COURT OF CRIMINAL APPEALS
OF TEXAS
---
NO. 74,576
---
EX PARTE BRUCE LYNN TURNER, Applicant
---
ON APPLICATION FOR A WRIT OF HABEAS CORPUS
FROM DALLAS COUNTY
---
Per Curiam.
O P I N I O N
This is a post-conviction application for a writ of habeas corpus forwarded to this Court pursuant to Article 11.07, V.A.C.C.P.
Applicant was convicted of unlawful possession of a firearm by a felon, and punishment was assessed at twenty-five years confinement.
Applicant did not appeal his conviction.
Applicant contends, inter alia, that his plea of guilty was involuntary entered because he thought the plea agreement with the State included a waiver of a deadly weapon finding. The judgment, however, contains a deadly weapon finding. Counsel filed an affidavit and confirmed Applicant's contention that the plea agreement with the State included a wavier of a deadly weapon finding. The trial court has entered findings that counsel is a trustworthy individual and that her statements are worthy of belief. Thus, the record supports Applicant's assertion that his plea agreement included no deadly weapon finding. A plea agreement may be enforced through specific performance. See Ex parte Hopson, 688 S.W.2d 545, 548 (Tex. Crim. App. 1985).
Relief is granted. The judgment in cause number 99-44451-R in the 265th Judicial District Court of Dallas County is ordered reformed to delete any mention of an affirmative finding of use or exhibition of a deadly weapon.
Applicant's remaining claims are denied.
Copies of this opinion shall be sent to the Texas Department of Criminal Justice, institutional and pardons and paroles divisions.
DELIVERED: February 26, 2003
DO NOT PUBLISH