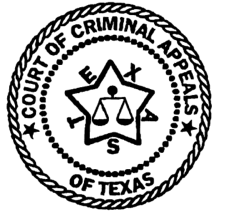 IN THE COURT OF CRIMINAL APPEALS
OF TEXAS
---
NO. 74,582
---
EX PARTE SHARON SUE HALL, Applicant
---
ON APPLICATION FOR A WRIT OF HABEAS CORPUS
FROM SMITH COUNTY
---
Per Curiam.
O P I N I O N
This is a post-conviction application for a writ of habeas corpus filed pursuant to Article 11.07, V.A.C.C.P. Applicant was convicted of hindering apprehension and punishment was assessed at ten years imprisonment. No appeal was taken from this conviction.
Applicant contends that she has not received credit for presentence jail time as was stipulated in her plea agreement. The trial court has entered findings that Applicant is entitled to presentence jail time credit for the period August 27, 1998 to May 21, 2001, a period of 999 days. Applicant is entitled to relief.
Relief is granted. The judgment in cause number 007-0694-01 in the 7th Judicial District Court of Smith County is reformed to reflect presentence jail credit from August 27, 1998 to May 21, 2001.
Copies of this opinion shall be sent to the Texas Department of Criminal Justice, institutional and pardons and paroles divisions.
DELIVERED: February 26, 2003
DO NOT PUBLISH