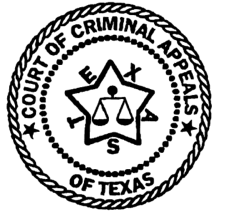 IN THE COURT OF CRIMINAL APPEALS
OF TEXAS
---
NOS. 74,583 & 74,584
---
EX PARTE WILLIAM ALBERT FOSTER, III, Applicant
---
ON APPLICATION FOR A WRIT OF HABEAS CORPUS
FROM BELL COUNTY
---
Per Curiam.
O P I N I O N
This is a post-conviction application for writ of habeas corpus filed pursuant to the provisions of Article 11.07, V.A.C.C.P. Applicant pleaded guilty in two causes to conspiracy to manufacture methamphetamine and was sentenced to eleven years in TDCJ-id in both causes. No direct appeal was taken from these convictions.
Applicant contends, inter alia, that his sentences are illegal because they exceed the statutory maximum for a third degree felony. A claim that a sentence is not authorized by
law because it exceeds the statutory maximum may be raised at any time. See Ex parte Pena, 71 S.W.3d 336, 337 at n. 2 (Tex. Crim. App. 2002).
The Applicant was initially charged by complaint and felony information, in cause number 53,741, with the offense of manufacturing methamphetamine, in the amount less than four grams but more than one gram, which is a second degree felony. V.T.C.A. Gov't Code § 481.112. The record indicates that the information was amended to reflect the offense of conspiracy to manufacture methamphetamine and the judgment reflects that the Applicant was convicted of this offense. In cause number 53,742, the Applicant was charged with and convicted of conspiracy to manufacture methamphetamine, and the plea papers reflect that the amount involved was one to four grams. According to V.T.C.A. Penal Code §15.02, an offense for criminal conspiracy is one category lower than the most serious felony that is the object of the conspiracy. Consequently, one category lower than a second degree felony is a third degree felony. The range of punishment for a third degree felony is two to ten years; consequently, Applicant's negotiated eleven year sentences are outside that range of punishment and are, thus, unauthorized by law. Ex parte Miller, 921 S.W.2d 239 (Tex. Crim. App. 1996) (where the punishment pursuant to a negotiated plea bargain agreement exceeded the statutory maximum, the proper relief was to set aside the judgment and remand the Applicant to answer the indictment).
Relief is granted. The convictions in cause numbers 53,741 and 53,742 from the 264th District Court of Bell County are set aside and Applicant is ordered remanded to the trial court to answer the charges against him. Applicant's remaining claims are denied.
Copies of this opinion shall be sent to the Texas Department of Criminal Justice, institutional and parole division.
DELIVERED MARCH 5, 2003
DO NOT PUBLISH